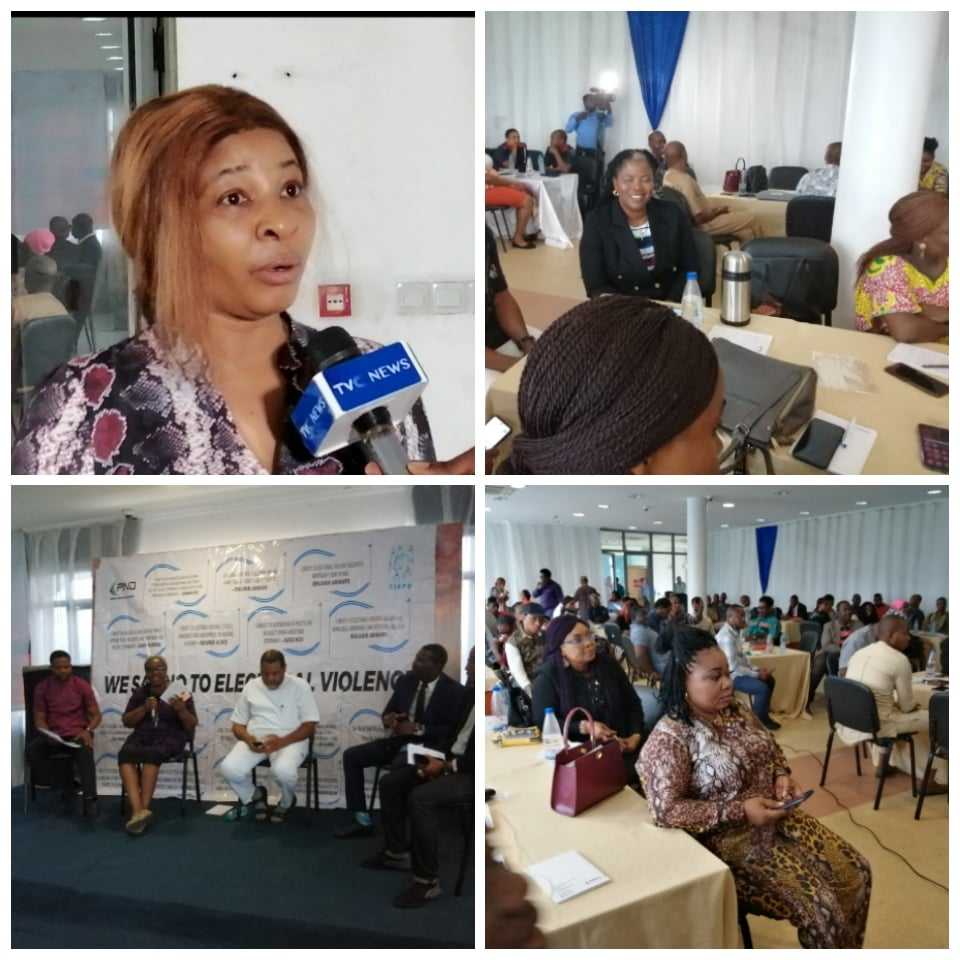 What Should Be Changed In Preparations To Next Elections?- CIEPD Task Stakeholders At Debriefing Meeting
A s parts of efforts to foster peace within our comminutes and the state in general, The Community Initiative for Enhanced Peace and Development (CIEPD) has organised a one day debriefing meeting following the just concluded 2023 Elections.
Speaking to stake holders, media personalities, various political parties, state security actors civil societies organisation, and various NGO present at the the one day Debriefing meeting the executive director of CIEPD Mrs. Egondu Ogbalu  said the main thrust of CIEPD work is on Peace building and Conflict Prevention. Thus the collaboration with the PIND Foundation- on "Collaborative Election Violence Prevention and Mitigation Project in Rivers State"
Speaking further in her welcome address Mrs. Egondu noted that "As an organization with a focus on Peace building and conflict Prevention, Election has become equally important to us. The reason being that Elections are key for fostering peace and stability and are often, as a result, one of the central elements of peace deals and transitional political accords. However, our emphasis has always been on electoral violence while others monitor the electoral process, we focus on electoral violence. In the 2015 election cycle, CIEPD with its Election partners ANPEZ, The People's Advocate, and others conducted its first non–violence election program apart from tracking and de-escalation of electoral violence, we produced a verbatim unique report. This was self-funded by CIEPD and its election partners and even since we have not looked back. That same year we also conducted an election debriefing meeting in Gokana Local Government Area.
She highlighted that With the 2023 election, the Collaborative Election Violence Prevention and Mitigation Project in Rivers State, activities where segmented into pre, during, and post-election activities because CIEPD don't see  election as an event.  "everyone sees reason for pre-election activities, it set the tone for D-day which is the election day, and the logic is that if the whole place is engulfed with violence there will not be any D-day for us. So this shows you how important pre–election conflict prevention and mitigation activities are. we all know the importance of a peaceful voting process. However, in post-election conflict prevention and mitigation activities,  she also called on all security sector, agencies, media, and other CSO to join hands with CIEPD in evaluating the infrastructures for peace for subsequent more peaceful elections by de-escalating the incidents that can mar governance, following the announcement of election results, electoral stakeholders should initiate evaluations of the past electoral cycle in order to identify areas that need improvement
Also speaking at the event, The rivers State INEC REC, represented by the State PRO Geraldine Ekelemu in her goodwill message scored the February/ March elections very high despites the skirmishes, she said the commission is compiling the feed backs from the Electoral Officers, coalitions officer, and all those involved in critical conduct of election to review areas that needs improvements, while noting that elections is a continuous process  which also offers room for improvements, the agency will work further with various stakeholder to ensure a better outcome in subsequent elections
Representative of the Rivers State police Commissioner CP Emeka Nwonyi also reveals that the security agents are willing to partner with state actors and various NGOs to policing the state and ensuring smooth conducts of next elections.
The CIEPD Boss Mrs. Egondu while commending partners, thanked the Community Stakeholders Network (CSN) the Peace Monitors, Situation Room Partners-ANPEZ and The Peoples Advocate, as election partners who have been with them through this process and Special thanks also go to the Candidates who signed our peace accord. She concluded that Although this meeting may be therapeutic for some – who might want to use this opportunity to vent their anger and frustration with the electoral process (is allowed) but more importantly for us is to evaluate the electoral peace infrastructure and set agenda for a better peace process for the next cycle of the election.