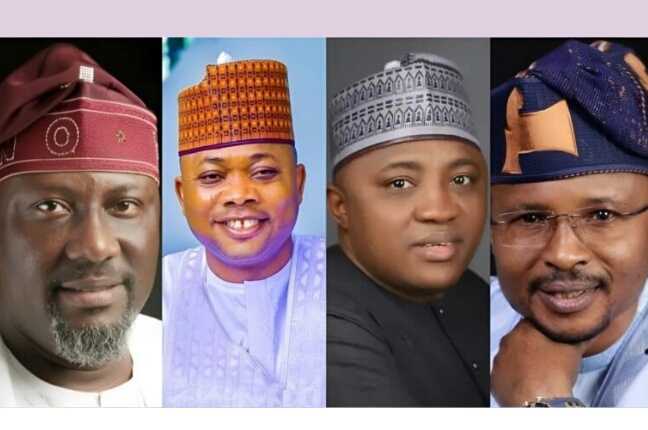 Why INEC Cancelled Rerun And Declared Ododo Of APC Kogi State Election Winner, Dino Melaye Distant 3rd
The formal declaration by the Returning Officer, Prof. Johnson Urame, occurred at approximately 10:25 pm on Sunday night. Notably, the Independent National Electoral Commission (INEC) had initially considered declaring the election inconclusive due to electoral irregularities, particularly in Ogori Magongo local government area, where the exercise faced suspension.
Subsequently, INEC announced the suspension of the governorship election in certain locations where result sheets were pre-recorded before the voting commenced. In response, INEC suggested the possibility of fresh elections on Saturday, November 18, 2023, in the affected Polling Units of nine wards in Ogori Magongo LGA. This information was conveyed in a statement issued on Sunday evening by INEC National Commissioner and member, Information and Voter Education Committee, Mohammed Kudu Haruna.
However, the prospect of a rerun hinged on the application of the Margin of Lead Principle by the Returning Officer for the governorship election.
Earlier envisaged rerun aimed to allow the 15,136 voters to cast their votes was put aside following the overwhelming lead of Ododo which made the rerun a theoretical exercise. With Ododo's lead surpassing this margin, the APC candidate was duly declared the winner and governor-elect of Kogi State. Ahmed Usman Ododo, the All Progressives Congress (APC) candidate has emerged winner of the Kogi State governorship election with a total of 446,237 votes.
He won with a significant lead over his closest competitor, Murtala Ajaka of the Social Democratic Party (SDP), who garnered 259,052 votes. Dino Melaye, the Peoples Democratic Party (PDP) candidate, secured a distant third position with 46,362 votes.