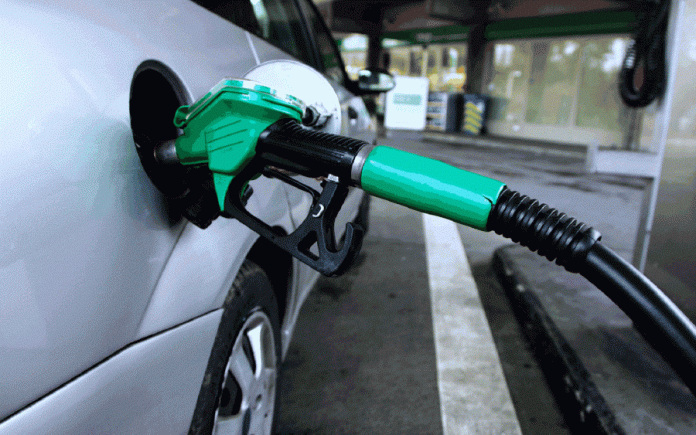 Why Its Insane To Compare Prices Of Fuel In Nigeria, US, Canada, UK & Europe-Marshall Israel
Its completely unnecessary, insane and insensitive to be comparing the price of fuel in Nigeria and United States, United Kingdom, Canada and Europe etc.
I agree that fuel (gas) is expensive in developed Countries compared to Nigeria but there is Purchasing Power over there. They have solid infrastructure and good welfare facilities for citizens which ameliorates the effect of the high cost of gas.
Yes, United States is experiencing inflation and high cost of living but the effect is not too sharp on the people because they have Purchasing Power.
Purchasing Power in the sense that people are working and making money. In the United States, someone with no formal education can still work in a warehouse or factory etc…..that's the Purchasing Power I am talking about.
Minimum wage in the United States is $15 dollars per hour. Some states pay $16 or $17 per hour as the case may be. Official working hours is 8 hours per day excluding over time. Is it like that in Nigeria? How much is Minimum wage in Nigeria bikonu? I don forget.
If you make over $200 daily, you can fill your tank with $50 and it will last for more than a week depending on usage.
Medical emergency is free of charge all over the United States. You don't pay a dime before treatment. Government has taken away the burden from the people. Is it like that in Nigeria?
Public Primary and secondary schools are free all over the United States. You don't pay a dime for your children. Government has taken away the burden from parents. Is it like that in Nigeria?
When you want to go to college, Government will give you students loan to pay back after graduation and when you start working.
Payment plan will be structured in a way that won't affect you. Government has taken away the burden from parents. Is it like that in Nigeria? I am asking you Mr "Comparer" of fuel Price.
In the United States, the gas you buy is for your vehicle alone because they have constant Power supply. In Nigeria you buy fuel for your vehicle and generator. If you have an office, you will still buy fuel for the office generator.
In the United States, people have access to credit facilities. It means that if you are working, you can buy a house, vehicle or anything on credit or with down payment. You pay monthly. Is it like that in Nigeria? Can you buy anything in Nigeria without payment? "No credit today come tomorrow"….that's what you see in many shops in Nigeria.
Food stamp nko? In the United States, Government gives vulnerable people card loaded with a specific amount of money to buy foodstuffs. It's called food stamp.Government has taken away the burden.Is it like that in Nigeria?
In the United States, some people are paid unemployment benefits.An allowance of money paid, usually weekly, to an unemployed worker by a state or federal agency. Depending on the State, it can be $450 weekly. Burden taken away by the Government.
Is it like that in Nigeria? Them never pay people wey dey work, na unemployed people them go pay?
In the United States, immediately you hit 60 years, you will be entitled to $500 monthly depending on the State. Old people or senior citizens go to retirement homes especially government retirees. Is it like that in Nigeria? Stop the comparison Please. The systems are not the same.
In the United States, if you can't take care of your children, Government will take them and train them. Some will be taken to boot camp.
In the United States, there are affordable alternative means of transportation. Train and Inter City buses are available and affordable. Is it like that Nigeria.
At the peak of COVID19, People were paid in the United States to stay at home. Those on essential services and jobs were paid double of their wages and salaries. Was it like that in Nigeria during COVID19? Ordinary hand sanitizers and nose masks were hoarded and sold at wicked prices. Corrupt leaders and politicians made so much money during COVID19 at the expense of Nigeria.Someone claimed she spent billions of Naira feeding Nigerians during COVID19. Kai Kai !
When the economy is hash and unfriendly, patriotic leaders and people at the top make personal sacrifices for the Country to move forward. Its like that in The United States, Europe and United Kingdom etc. Even footballers in Europe went on half salary during COVID19 for their respective clubs to move forward.
The difference is in Purchasing Power, infrastructure and welfare facilities and packages and not necessarily on the price of gas (Fuel). In Nigeria currently, to fill your tank, you spend more than N35k which is more than monthly minimum wage. You dey see am?
In the current harsh economic situation in Nigeria occasioned by the removal of Petroleum subsidy, who will make the needed sacrifice, the people or our leaders?
What personal sacrifice can our leaders make for Nigeria to move forward? What sacrifice can our leaders make so that THE POOR CAN BREATH?
Marshall Israel,
Ombudsman, Mediator, Peace-builder and Reconciliator.
Porthacourt.
21st July 2023.