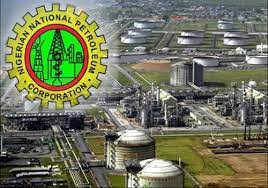 First Batch of 27 Million Liters Of Fuel Imported By Independent Marketer Arrives Nigeria -NNPC
First batch of petrol, 27 million litres imported by an independent marketer has arrived in the country, putting an end to a downstream monopoly market once enjoyed by the Nigerian National Petroleum Company Limited.
The vessel, ST Nnene earlier billed to arrive since last week, but was held down off Lome waters due to adverse weather, birthed at Ijegun-Egba on Wednesday following the official end to subsidies by President Bola Tinubu on May 29.
We gathered that ST Nnene, , had cost Emadeb Energy's Chief Executive Officer, Adebowale Olujimi, and its bank partners of $17m (about N13b) to hire.
Five financial institutions- Polaris, First Bank, Union Bank, Access Bank and Fidelity bank had bankrolled the deal.
This was as foreign exchange rose from N745 to one dollar three weeks ago, to N845 as of Tuesday, and crude price rising to $80 per barrel as of 1:45pm Nigerian time on Wednesday.
Until now, state oil firm NNPCL had enjoyed a monopoly downstream market for years. The firm had singlehanded imported petrol consumed in-country, and had dictated prices.
Since the end of subsidies which cost the country about N12tn, prices of petrol had risen from an average of between N180/N200 per litre, to N614 per litre as of Tuesday.