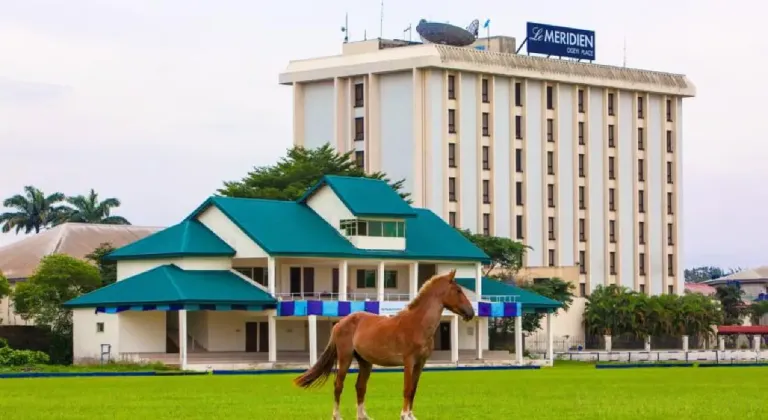 Why Wike Revoked C of O Of Le Meridien Hotel
The Rivers State Government on Tuesday issued  revocation of the Certificate of Occupancy to owners of Le Meridien Hotel, one of the leading hotels in Port-Harcourt
The Certificate of Occupancy of the Le Meriden Hotel was revoked by the government allegedly over the failure of the owners of the hotel to pay ground fees over a period of years. However, a critic of the government and former Special Adviser to Wike on Media, Opunabo Inko-Tariah alleged on Tuesday morning that Governor Wike withdrew the certificate of occupancy following a meeting in the hotel by associates of Atiku Abubakar, the PDP presidential candidate."There was no crisis, politicians met and nothing untoward. So, on what ground are you going to revoke the C of O? it is rationally inexplicable. Simply because these are people that are loyal to Atiku and you want to frustrate the campaign of Atiku and that was why you went ahead to revoke that C of O," Inko-Tariah said on Tuesday morning.
Apparently referring to the Executive Order issued by Governor Wike forbidding the holding of political meetings without approval in hotels and public spaces, Inko-Tariah who served as special adviser on media to Wike for the first five months of the government before tendering his resignation said:"You know I had warned earlier that these laws are going to be prescriptions for anarchy because there is a limit to which anyone can take such madness. You push a man to the wall it bounces back."Now, some people went and destroyed Magnus Abe's property (SDP Campaign Office) and of course there was a retaliation, they also went and destroyed PDP property. What do you expect?"
Meanwhile  the government on Sunday December, 25, 2022 published a notice revoking the Certificate of Occupancy allegedly for the failure to pay ground rents.