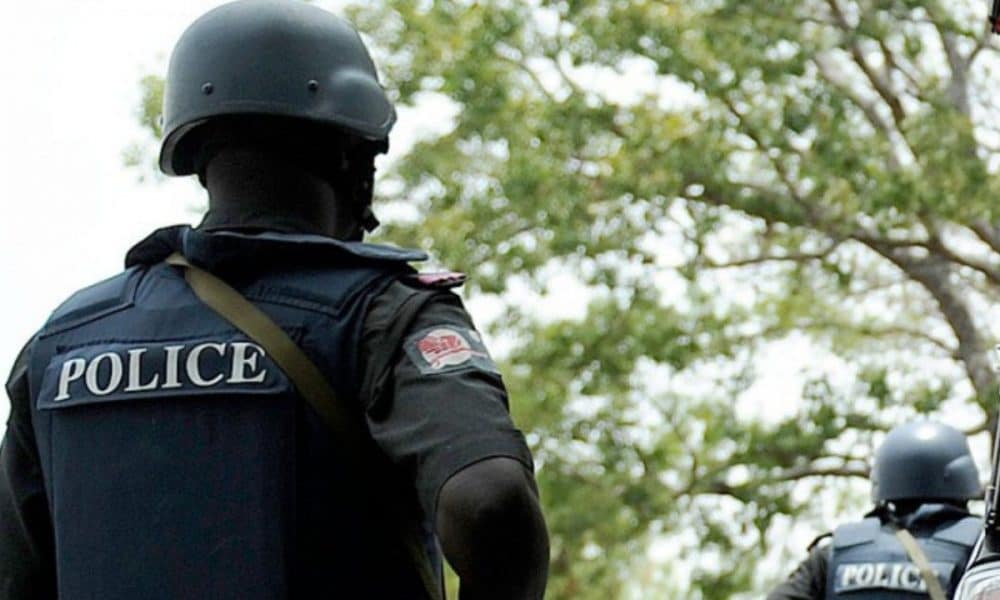 Traditional Ruler, Lady Arrested For Allegedly Beating 9-Yr-Old House Help To Death, Burning Her Corpse In Enugu
A 37-year-old upcoming artist, James Achikpi Korshima, is seeking justice after his nine-year-old daughter, Precious, was allegedly beaten to death by her boss, Mrs Ujunwa Ugwoke, in Enugu State.
Ugwoke was said to have beaten the girl, who was her live-in house help, to death and dumped her corpse in a bush where the body was consequently set ablaze on the order of the community's traditional ruler (name withheld).
Speaking with a human rights organisation based in Enugu, Korshima said: "My daughter started living with Ujunwa in Fidelity Estate, Enugu since March 2022. On November 10, 2022 I received a strange phone call from an unknown caller using Ujunwa's phone number. The caller claimed that they kidn@pped Ugwuoke, her baby and my daughter and demanded ransom of N20million.
I got in touch with Mrs. Ujunwa's family and the husband who lives abroad. To my greatest surprise they all feigned ignorance of the alleged kidnap. Mrs. Ugwoke and her own daughter in bizarre turn of events, were allegedly released from the kidnapper's den and Precious was alleged to have been murdered, according to Mrs. Ujunwa.
I immediately reported the matter to the New Haven Police Station, Enugu, and the matter was transferred to the Anti-Kidnapping Squad unit of the Enugu Police command.
It was after some days at the anti-kidnapping base that Ugwuoke admitted that she beat Precious to death and dumped the corpse off Port-Harcourt Expressway immediately after the military checkpoint after the University of Nigeria Teaching Hospital (UNTH), Enugu."
Korshima said the Police informed him that when they went to the scene, they learnt that the traditional ruler of the community had given order to the youth to burn the decomposing body because of the offensive smell coming from it. He also said that the traditional ruler engaged in an illegal act without informing security agents of the presence of the corpse in his domain