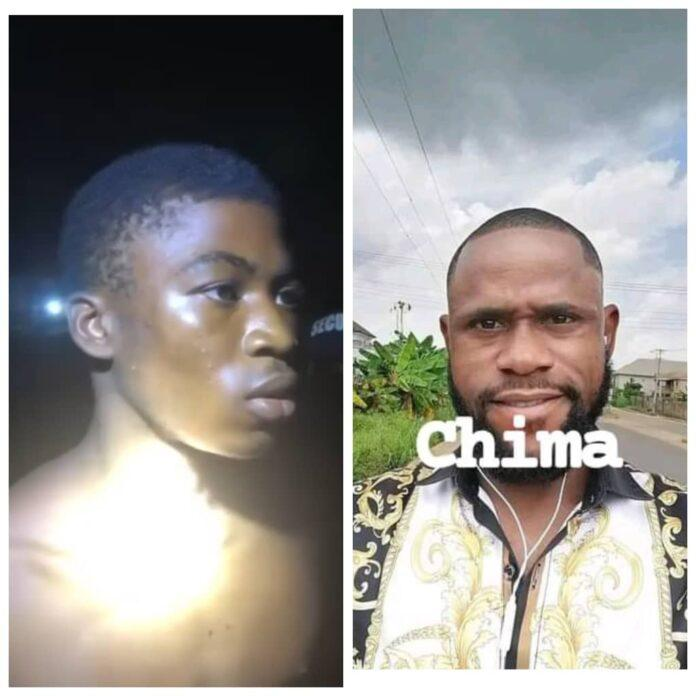 Wicked 17-yr-old Ebonyi Boy Fights, Kills His Master In Awka, Anambra State
A Video making rounds online shows chaos In Anambra State as houseboy reportedly Killed his Master in Awka, Anambra state.
A Facebook user Uloka Chibuike reported that the young man by name Chima was reportedly murdered by their family houseboy in Awka, The case remains unclear as multiple sources have presented their different accounts of what happened between Chima and their Houseboy, which resulted in the young boy attacking Chima and killing him.
According to killer's confession when he was captured by the local security, he admitted to repeatedly hitting his master Chima with a pestle after he only asked him why he hadn't done his household duties. However, when he refused to answer, Chima slapped him, which led to a fight, where he later fatally attacked his master
Reports from another source has it that the killer used both kitchen knife and pestle on his master even while his body was already lying helpless on the floor in a pool of blood, hence, he was deliberate with his intention to have him murdered.
The young boy, who should be within the age of 17 or less, and from the Abakaliki area of Ebonyi State, has since been handed over to the Nigerian Police Force, Awka division, for further questioning, while the corpse of the deceased Chima has been deposited in morgue for autopsy