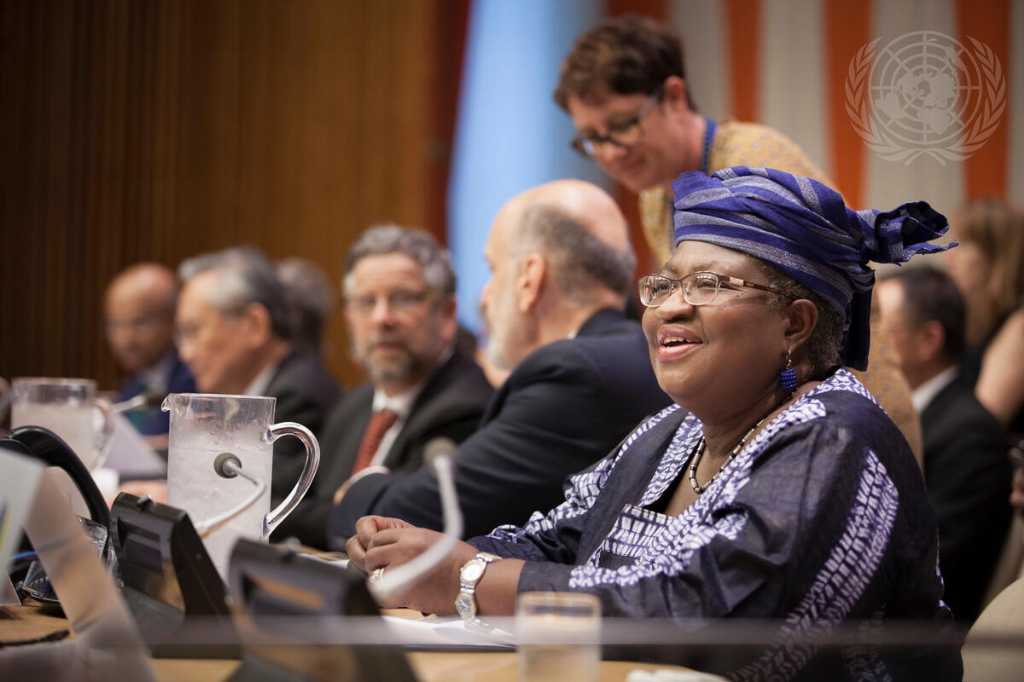 WTO DG Okonjo-Iweala Denies Any Form Of Attack During Visit To Tinubu
The Director General of the World Trade Organisation (WTO), Ngozi Okonjo-Iweala, has debunked alleged statement claiming that she is being attacked for visiting President Bola Tinubu.
The former Nigeria's Minister of Finance in a post on Twitter on Wednesday evening, described the statement which she said was being circulated on WhatsApp as "wickedly false designed to create mischief among Nigerians."
She also asked that the statement be disregarded.
"It has just been brought to my attention that there is a false statement circulating on WhatsApp attributed to me saying that I am being attacked for my visit to President Tinubu.
"That statement circulating is false, Infact wickedly false designed to create mischief among Nigerians. Please disregard the statement," Okonjo-Iweala wrote.
Channels Television reported that the WTO DG on Tuesday met with President Tinubu at the Aso Villa inAbuja.
Speaking after her meeting with the President, Okonjo-Iweala told journalists at the Presidential Villa that they spoke on ways to create jobs for young people and trying to support women and children, whom she said bore the brunt of the suffering in the country.
The meeting comes two months after both leaders met in France at the Global Pact Summit in Paris hosted by President Emmanuel Macron.
Okonjo-Iweala served twice as Nigeria's Finance Minister between 2003 and 2006 as well as from 2011 to 2015, the first woman to hold the position.
She also spent a 25-year career at the World Bank rising to the Number 2 position of Managing Director.
By Donatus Anichukwueze