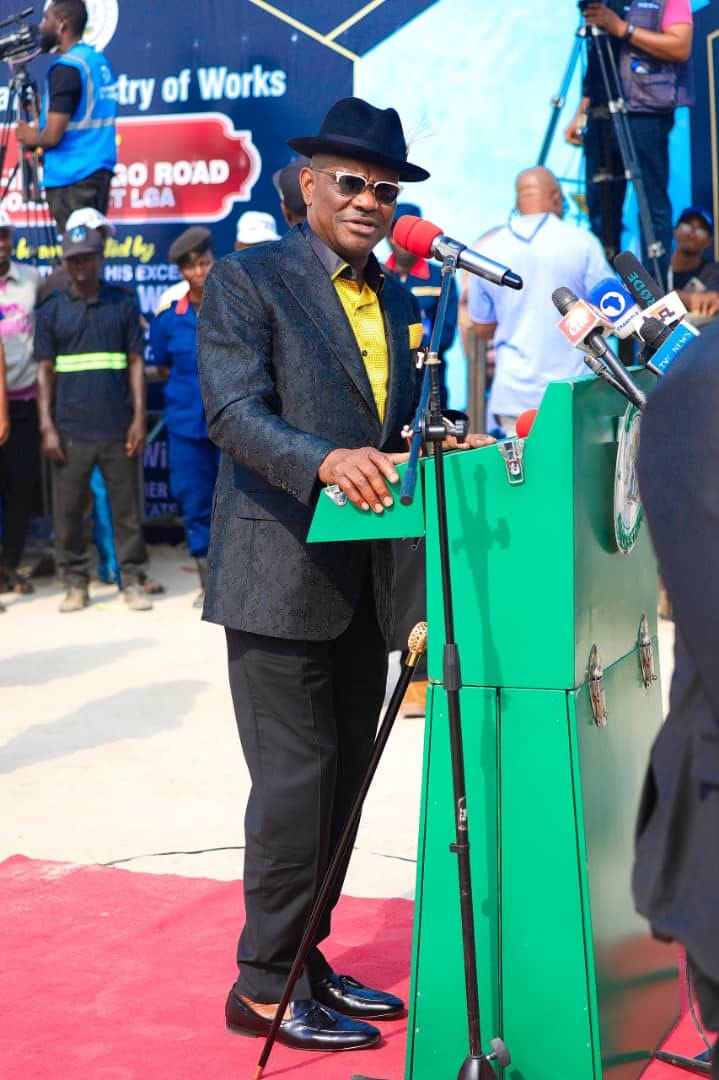 'You Are A Bad Product, If Your Principal Does Not Recommend You'-Wike Mocks Atiku
Mixed reactions have since greeted endorsement of Peter Obi by former President Olusegun Obasanjo as his preferred presidential candidate for 2023.This development has stirred various reactions from key political actors and supporters of opposition camps.
Recall that Obasanjo had endorsed Obi to succeed President Muhammadu Buhari when the former leaves office in a New Year message on Sunday. Endorsing Obi, Obasanjo had said;
"One other important point to make about Peter is that he is a needle with thread attached to it from North and South and he may not get lost.
"In other words, he has people who can pull his ears, if and when necessary. He has a young and able running mate with a clean track record of achievement both in public and private life."
Reacting to the endorsement, Governor Nyesom Wike of Rivers State stressed that something was fundamentally wrong for Obasanjo to endorse Obi ahead of Atiku Abubakar of the Peoples Democratic Party.
The governor, who spoke while commissioning a road project in Emohua Local Government Area of Rivers State on Monday, said he had hoped that Obasanjo would not say anything about his preferred candidate. Wike however, expressed shock that Obasanjo announced Obi as his preferred candidate for the top Nigerian job. Wike said:
"If you are bad product, you are a bad product, if you are a good product, you are a good product.
"You worked under somebody, the person has recommended to Nigerians another person, is it me? "I worked with somebody for eight years and we are using it as a campaign that when we were in office we did well, then my boss is recommending another person to be there, something is fundamentally wrong.
"I was praying that Obasanjo should not say anything, when I saw the letter last night I was touched.
"If your principal does not recommend you, then there's something fundamentally wrong."