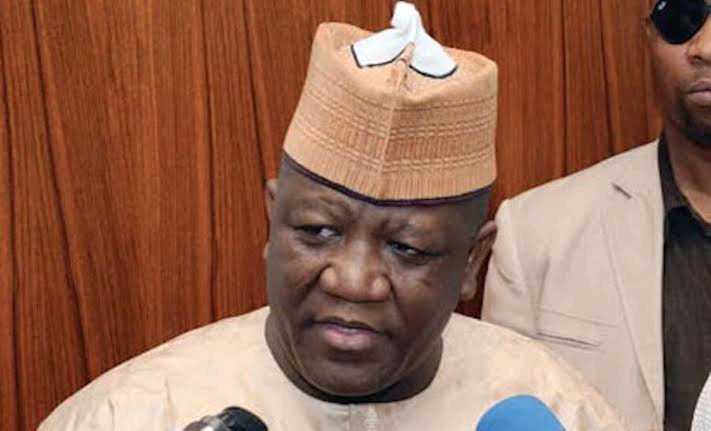 Akpabio Senate Presidency: 22 APC Senators Set To Join PDP
The Senate is set to witness a major upset as indications reveal that 22 senators from the All Progressives Congress (APC) are set to defect to the Peoples Democratic Party (PDP).
According to a source, If this move materializes, it will tip the balance of power in the Senate, giving the major opposition party the majority in the Red Chamber.
According to a senator from the Northwest, who shared this development, the APC senators have forged an alliance with their counterparts who remain loyal to Senator Abdul'aziz Abubakar Yari, who was a contender for the Senate President position, but ultimately lost to Senator Godswill Akpabio.
The source disclosed that these 22 senators have held series of meetings in both Abuja and London, solidifying their commitment to switch allegiances to the PDP.
Currently, out of the 109 legislators in the Senate, the APC holds 59 seats, while the PDP has 36. The remaining seats are distributed among other parties. Should the 22 APC senators proceed with their plan, the PDP's numbers would rise to 58, reducing the APC to 37, effectively establishing the PDP as the majority party in the Senate.
To execute their strategy, the PDP senators have agreed to offer the position of Senate President to one of the 22 senators defecting from the APC, as well as the role of Deputy Senate President. In return, the PDP senators would secure the positions of Majority Leader, Chief Whip, and Deputy Chief Whip, ensuring a harmonious working relationship with the Yari group.
it was gathered that senators not aligned with Senator Akpabio have been excluded from ongoing committee selections in the Senate. This exclusion further bolsters their resolve to support the PDP in seizing leadership in the upper chamber.
Recall that Senator Akpabio emerged victorious with 17 votes against Senator Yari's 46 during the 10th Senate presidential election on June 13.