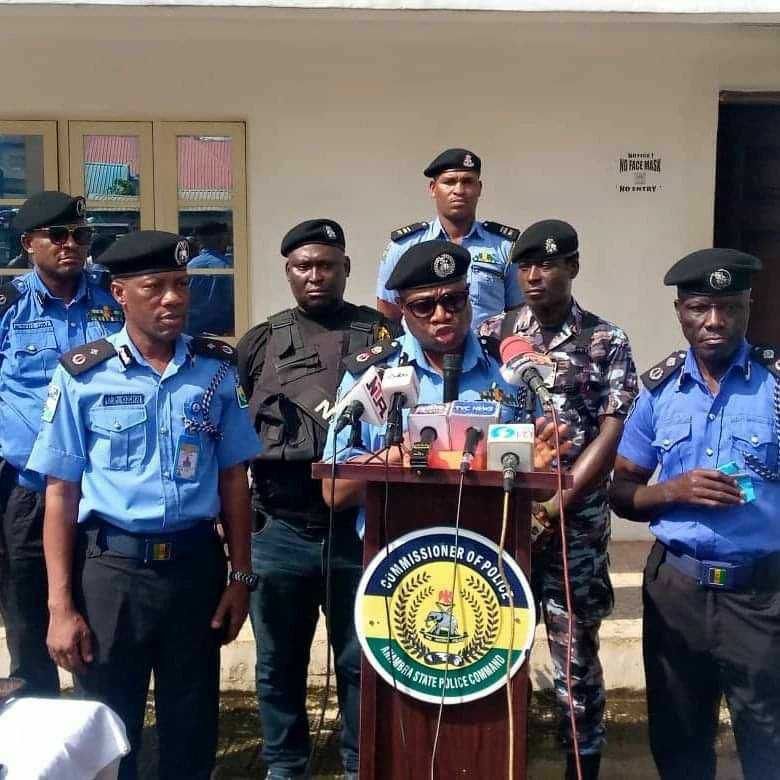 Anambra CP Orders DPO Of Division B Awka Metropolis To Step Aside Over Allegations Of Extortions
The new Anambra State Commissioner of Police, CP Remi Adeoye, has asked Mr. Ken Oti, the DPO of Division B, Awka Metropolis, to step aside as the Station's DPO following weighty allegations of extortion and indiscriminate arrest against him.
According to the new Anambra CP, Ken Oti ceases to be DPO of Division B Police station, even as investigation on the allegations against him is ongoing.
In a press briefing on Wednesday, CP Remi Adeoye urged Police officers in Anambra State to be of good behaviour and conduct or face the law.
"Under my watch, the police in Anambra will work on its mandate to restore peace, and not to extort the people and any officer found wanting will be made to face the consequences therein," CP Remi Adeoye emphasized.
Ebuka Onyekwelu