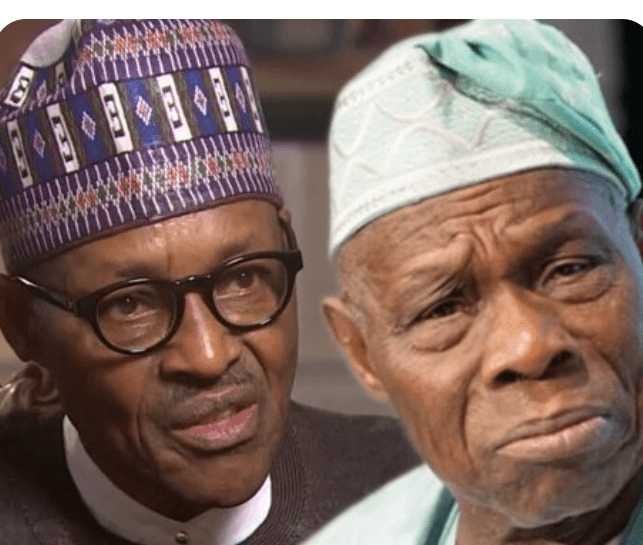 Buhari's Lack Of Understanding Of Economics Led To Reckless Spending– Obasanjo Roasts Buhari
Former Nigerian President Olusegun Obasanjo has criticized former President Muhammadu Buhari's economic management, stating that Buhari's lack of understanding of economics led to reckless spending.
Obasanjo made these remarks during an exclusive interview with TheCable while discussing the current state of Nigeria's economy.
He responded to the issue of external debt inherited by the current administration of President Bola Tinubu.
Tinubu recently stated that Nigeria cannot sustain an economic philosophy that dedicates 90% of its revenue to servicing external debt. In response, Obasanjo mentioned that he did not spend as much when he secured debt relief for the country. He expressed concern over Buhari's alleged reckless spending.
Obasanjo noted that he wasn't spending 90% of revenue on debt service when he sought debt relief from international institutions. He criticized Buhari for not understanding economics and for his perceived financial mismanagement.
Furthermore, Obasanjo questioned whether any country would grant Nigeria debt relief today, given its current financial situation. He also mentioned that despite efforts like reducing the number of attendees at international events like the United Nations General Assembly, meeting with world leaders would not solve the country's problems.
These comments reflect Obasanjo's perspective on economic management during different presidential administrations in Nigeria