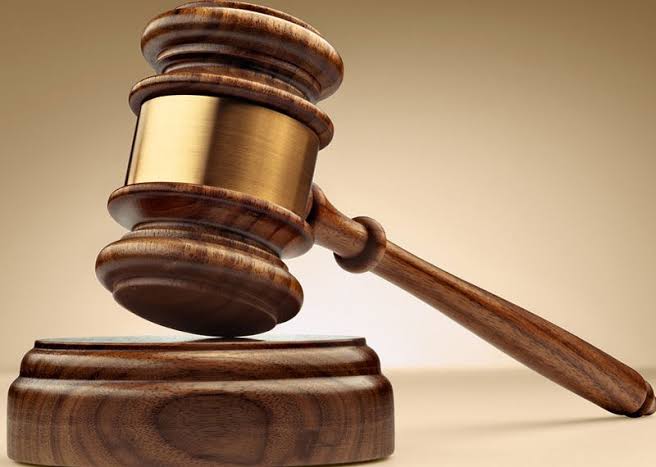 Court Nullifies Purported Impeachment Of Former Ondo Deputy Speaker, Orders Re-instatement With Accrued Benefits
A High Court, sitting in Akure, Ondo State, on Wednesday, nullified the impeachment of the former deputy speaker of the House of Assembly, Mr. Iroju Ogundeji.
The court, presided over by Justice Adetan Osadebey, described as illegal, null and void the purported removal of Ogundeji as the deputy speaker, on November 24, 2020, by some members of the Assembly, and ordered his immediate reinstatement.
Mr. Samuel Aderoboye, who is the current Deputy Speaker, has been asked to stop parading himself as the Deputy Speaker.
Ogundeji was impeached last year by the members of the assembly who accused him of gross misconduct.
They held that his conduct had brought disrepute to the Assembly. Ogundeji had disagreed with the Speaker of the Assembly, Mr David Oleyeloogun over the plan to impeach the former deputy governor of the state, Agboola Ajayi.
Ogundeji was immediately replaced after his impeachment, by Samuel Aderoboye from Odigbo as the deputy speaker.
Dissatisfied with the resolution of the house, Ogundeji, who represents Odigbo Constituency 2, through his lawyer, Mr Wale Omotoso, SAN, approached the court, describing the decision of the Assembly as nullity since the purported impeachment did not follow the constitutional requirements.
Delivering judgement, Justice Osadebey said the lawmaker was not given a fair hearing as the purported impeachment had been carried out before a panel to investigate him was set up by the Assembly.
This, according to her, was like putting the cart before the horse, adding that the claimant was not served by the impeachment proceedings, which made it a nullity.
Also, the judge said there was no parliamentary resolution before the purported impeachment was carried out and that not all members were present during the impeachment as required by the rules of the Assembly and the 1999 constitution.
Subsequently, the court ordered that Ogundeji should be reinstated and all his entitlements paid up-to-date while his paranephelia of office should be restored immediately just as the appointment of Aderoboye was described as a nullity.
Vanguard