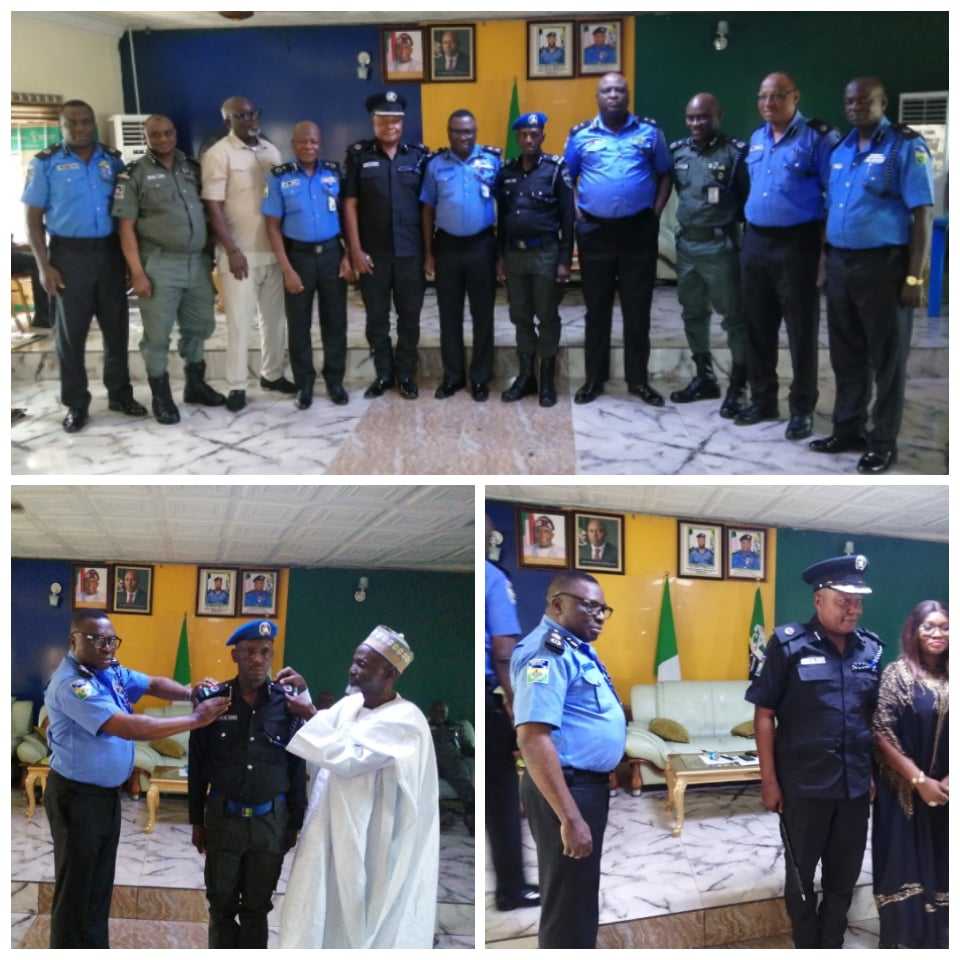 CP Emeka Nwonyi Urge Newly Decorated ACPs To Use Their New Ranks To Better Society, Promote Police Image
The Rivers state Police command has charged promoted Officers to use their new ranks to serve humanity and promote the image of the police. The state commissioner of police CP Emeka Polycarp Nwonyi gave the charge at a ceremony to decorate officers promoted in the command.
The CP Nwonyi Thanked the Acting Inspector-General of Police IGP Olukayode Adeolu Egbetokun for finding the officers worthy and deserving of their new ranks promising that the command will work assiduously with force headquarters to achieve all the lofty innovations of the IGP in crime fighting to create a better society  the postings were in line with the commitment of the police leadership to ensure effective policing, security and maintenance of law and order in Nigeria
"Recall that in a recent Press Release by police spokesman Olumuyiwa Adejobi on Tuesday. It said the Acting IGP  Egbetokun had expressed commitment to enhancing the professionalism, effectiveness and public trust in the nation's law enforcement personnel. He said the training would place increased emphasis on attitudinal and behavioral changes, alongside physical and technical fitness.
'The IGP acknowledged that law enforcement is a multifaceted profession which according to him, requires not only physical strength and technical proficiency but also mental alertness and the highest standards of ethical conduct."
Our correspondent Anita Ogona reports That the event witnessed the presence of most  high ranking Police Officers in the state  as it also correspond with meeting of the CP with Area commanders and DPOs from various divisions serving within the command.
Also to grace the occasion are the wives, Family and friends of the decorated officers present at the elevations of the promoted officers.
The senior officers Promoted from the rank of CSP (Chief superintendent of police) to ACP (Assistant commissioner of police) are
ACP Dayyabu M. Ahmed
 ACP Kingdom AKA Otuonye
Both serving in Rivers command