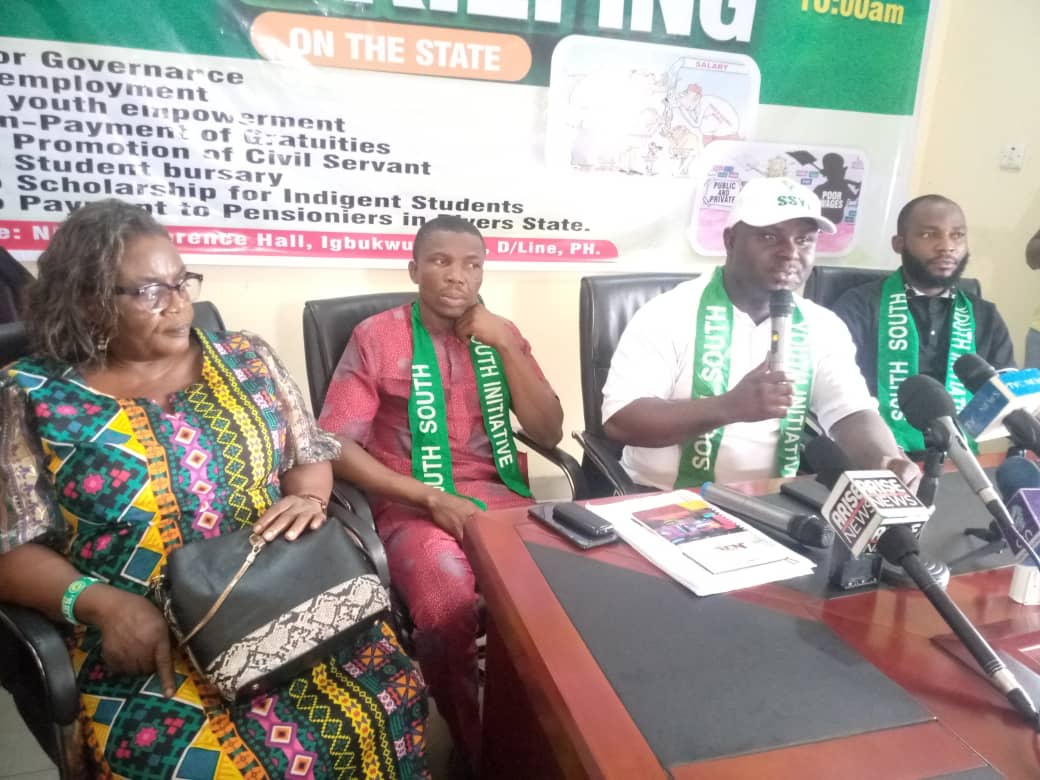 Youth Groups Says N200 Billion Approved By State Assembly For Port Harcourt Ring Road Is Another Steps To Resume Visionless Governance
The leaders and members of South South Youths Initiative, SSYI, are in deep worry over the N200 billion approved by the Rivers State House of Assembly for Governor Siminialaye Fubara to construct new projects in Port Harcourt including, a ring road in Port Harcourt.
a statement Issued by the President  South South Youths Initiative Saviour Oscar Imeabe recounts thus:
"We hear that Governor Fubara has conceived the ring-road project to be sited in Port Harcourt the same place the former administration, his benefactor, carried out all his acclaimed developmental projects.
While we condemn the move to resume a visionless leadership in the state, ignited by the immediate past administration of Chief Nyesom Wike, we urge Governor Fubara to think of spreading development to all the other 21 local government areas of the state.
What has stood Lagos State out among other states of the nation is simply that development is equitably spread among its local government areas. This has ensured due development on all sides. Go to Lagos State today you will observe that every nook and cranny of that has turned into city.
One act that has placed Rivers State below the mark of competing with Lagos State is that leaders of our dear Rivers State have concentrated development just within Port Harcourt, leaving all other local government areas in depraved situation.
They have also deliberately abandoned the three satellite cities, Abonnema, Bori, Omoku, conscious put in place by nature and founding fathers of this state to give attention to only Port Harcourt City and Obio/Akpor.
It is regrettable that our leaders have failed to spread meaningful projects out of Port Harcourt, and even more shameful that Fubara who should make a difference in this area has resumed this same error of concentrating projects in Port Harcourt only.
No Nation or state can make boost of development when only its city has light live rural communities with vibrant towns still live in squalors.
Although, we are not surprised that Fubara would do everything to please his political godfather who compromised the INEC and the police to install him as governor. But we thought that as an intellectual he would have be judicious in his judgement.
The previous administration concentrated its projects in Obio/Akpor and Port Harcourt City Local Government Areas, we are surprised to observe that the newly installed government in Rivers State has resumed the ideology of concentrating its projects in the same two local government areas.
Are the other 21 local government areas not part of the state. We believe that the state does not deserve to be punished by its leaders, who have overtime derailed the vision of the founding fathers of our dear state.
However, we believe that for there to be jobs in the state that development should spread out to other local government.
The said N200 billion can change the fortune of other smaller cities in the state other than using into to continue vain investment in the already congested Port Harcourt
Sign
Saviour Oscar Imeabe
President
South South Youths Initiative