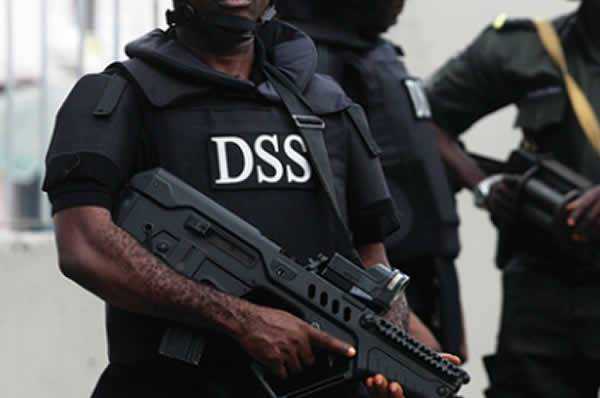 DSS Arrest NEMA Officials Selling Subsidy Removal Palliatives Inside Popular Market
The Department of State Services (DSS)says it has arrested Officials of the State Emergency Management Agency diverting palliatives meant for Nigerians to cushion the effects of fuel subsidy removal.
The spokesman of the secret police, Peter Afunanya, confirmed the development while addressing journalists in Abuja.
Some of the suspects arrested were officials of Nasarawa State Emergency Management Agency (NASEMA) and their accomplices.  They were arrested at a popular market in Lafia, Nasarawa State capital, where the items were being resold. He explained that some of the diverted items were recovered from the suspects.
Afunanya called on members of the public, who may have information relating to the emerging trend, to report the same to the relevant security agencies for necessary action, saying the culprits would be punished according to laws.
He said, "The Department of State Services (DSS) has received reports from some State Governments relating to the diversion or sale of palliatives meant for their citizens.
"Consequently, the Service undertook investigations in that regard and has recovered some of the items as well as apprehended the suspects."
He noted that while their operation was ongoing in other states, the service had already intercepted a suspected criminal syndicate in Nasarawa State responsible for the diversion and sale of the palliatives meant for the vulnerable in the place.