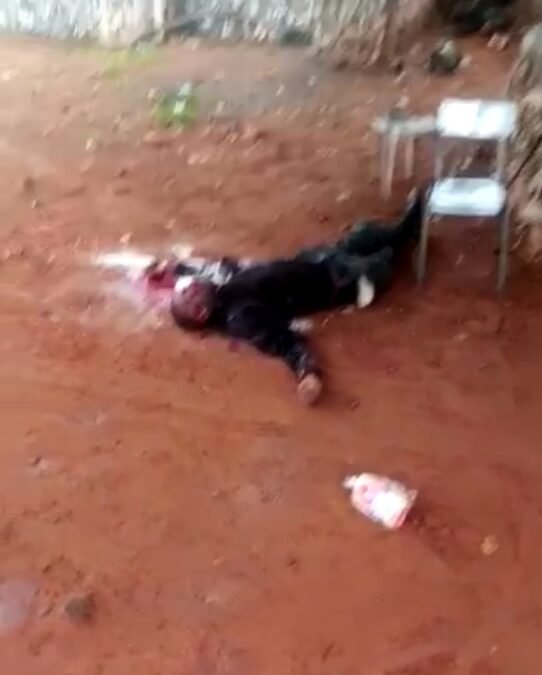 Tragedy As Civil Servant, Part-time Hunter Mistakenly Shot Himself Dead In Bayelsa
A civil servant and a part-time hunter has mistakenly shot himself dead in Bayelsa State.
The tragic incident happened in the Oloibiri Community in Ogbia Local Government Area of Bayelsa State, has left the deceased's family members and neighbours in mourning as the hunter with a gun in his hands in hunting clothes in search for prey in the autumn forest close-up.
It was gathered that the deceased, Claude Tonworio, shot himself dead with a Dane gun hanging on his neck while trying to transfer his harvested farm produce with his canoe to the upland.
Tonworio, a father of six, was said to have killed himself on August 26, while he was preparing to 'enjoy the weekend' with his family.
A family source confirmed that the incident has left pain and sorrow to the entire family, having lost a loved one in such a manner.
According to him, the bullet from the gun exploded and shattered the head of the deceased.
"The whole community is still in shock at his death. He is a civil servant, but most weekends, he comes to the village to stay with the family, and this Saturday was one of such. He left the family to the farm, with his tools and hunter gun, to also hunt animals.
"He usually goes in a canoe where he keeps what he harvests. On Saturday, August 26, he went on his normal hunting while his family was waiting for his return. He actually came back and was trying to bring in the farm produce, then we heard a loud sound, but we didn't suspect something had gone wrong. But by the time people went outside, they discovered he was lying in the mud bleeding and struggling for survival," the relative told journalists.
He narrated that all attempt to rush Tonworio to the hospital was not productive, as he died on the way.
"The corpse was later taken to the waterside for rituals as the custom demands. He must have slipped and fell, so the gun which was loaded already exploded. It is a sad incident for the family. Who will take care of the six children he left behind" she added.
Daily Trust