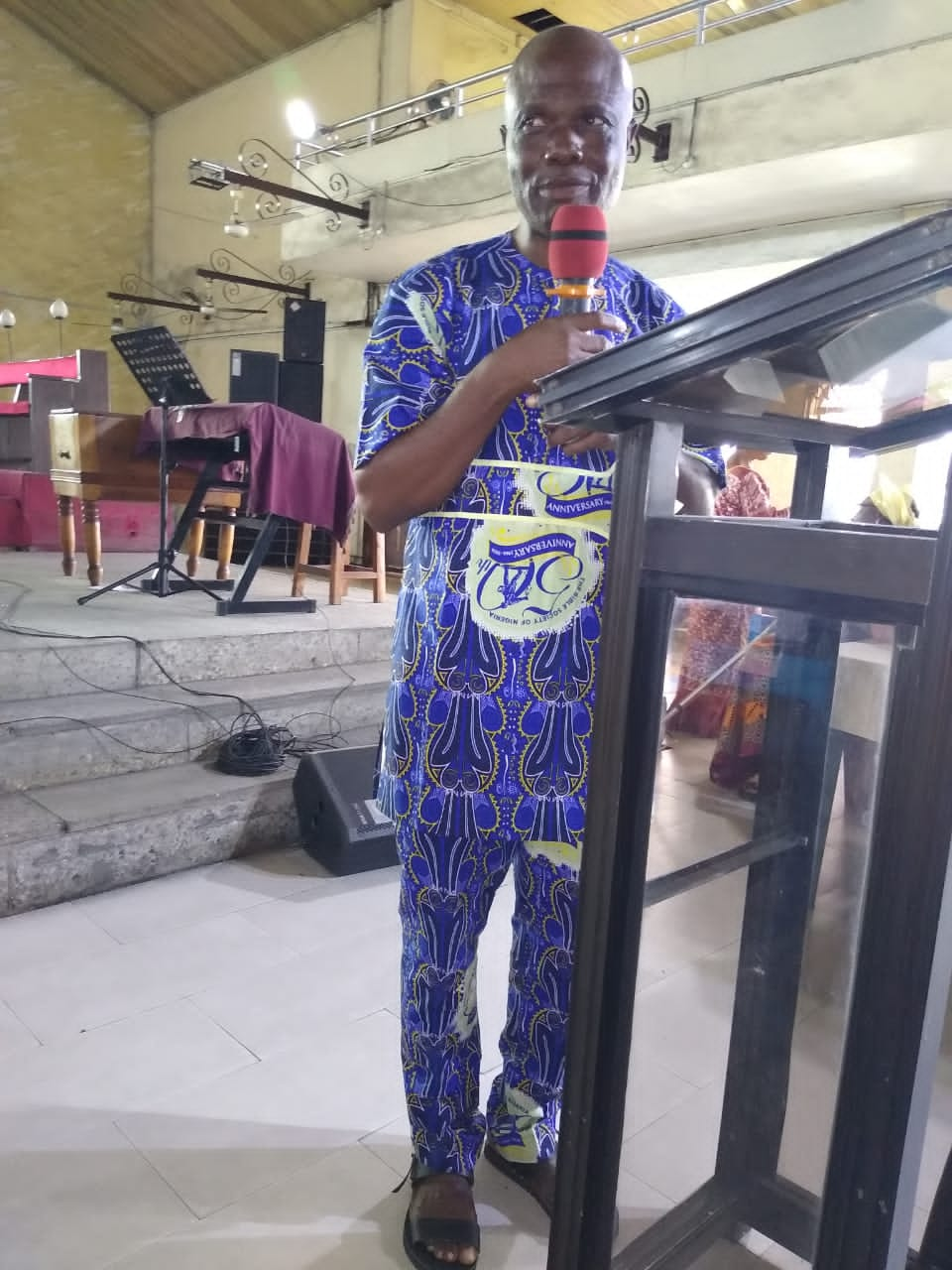 Elder Ayo-Tamuno Returns As Bible Society of Nigeria Area Chairman
The Immediate Past Chairman of the Nigeria Union of Journalists, Elder Omoni Ayo-Tamuno, BSN-SPM has been returned as the Chairman of the Bible Society of Nigeria Rivers/Bayelsa Area for the next four years.
Other Officers elected are Venerable Hanson Bernard – First Vice Chairman, Princess Tubo-Oyi Doris Oputibeya – Second Vice Chairman, Alabo Godknows – Treasurer, Dr Roseline Uranta – Financial Secretary and Lay Minister Tomoniabie Robinson – Auditor.
Also elected include Elder Sekibo Francis Oruye – National Board Member One, Father Joel Obe – National Board Member Two, Brother Danagogo Amachree – Youth/Programme Officer, Leader Fubara David Hart – Publicity Secretary, the Most Revd Dr N. B. John Fyneface – Ex-Officio One and Mr John Igah – Ex-Officio Two.
In his acceptance speech, Elder Ayo-Tamuno thanked the Area for giving him and his team another four years to serve the Society.
Elder Ayo-Tamuno then appealed to members the Auxiliaries for their full support to lead the society to the next level, saying that the cooperation of the Christian Community from Bayelsa and Rivers States was needed at all times.
He pledged on behalf of all elected officers to be to perform their duties diligently to achieve the aims and objectives of the Society.
Speaking after conducting the election, the Manager, Church and Relation of the Bible Society of Nigeria, Lagos, Mr Lucky Ogwu commended the members of the Electoral College for their peaceful conduct during the election and charged the newly elected officers to be faithful and dedicated to their duties.