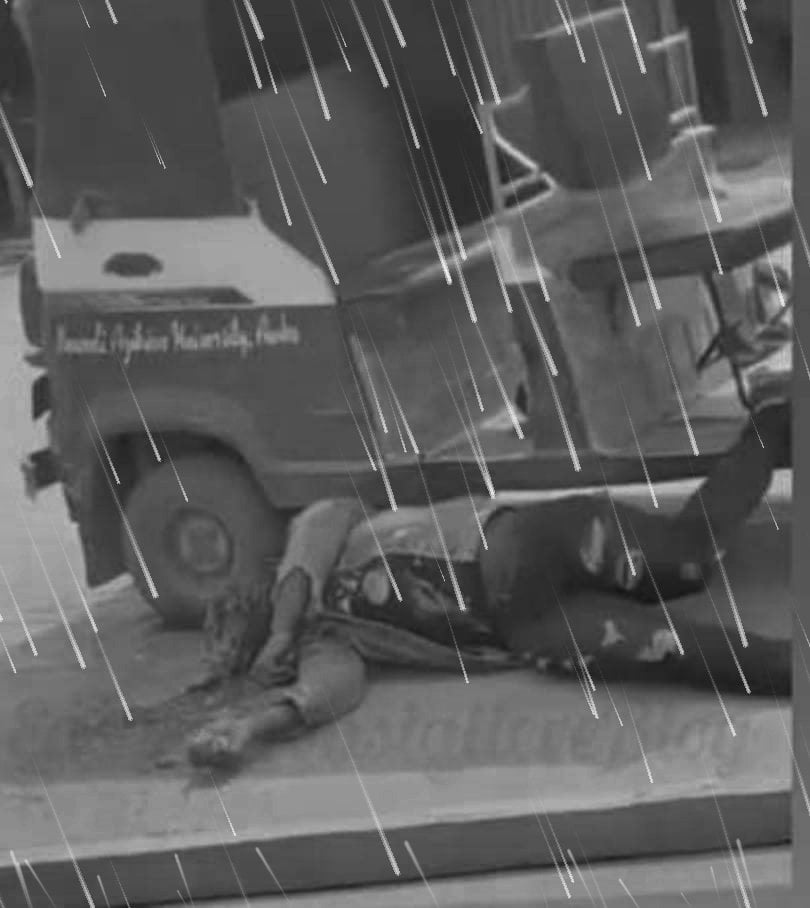 Fear Grips Unizik Ifite-Awka Axis: Gunmen In Less Than 72 Hours After Killing 4 Persons, Shot Another 3 Dead
Barely 72 hours after Four persons were shot dead along 2nd market axis Ifite-Awka, 3 persons have been reportedly shot dead at the Nnamdi Azikiwe University gate, Ifite-Awka, Awka, Anambra state, in what is suspected to be a cult related incident.
Eye witnesses confirmed the slain persons as school anti-cult unit namely Mandela and Pilot.
The capital city has continued to experience cult related killings, even as the reader will recollect that the artiste, Slami Ifeanyi, was shot dead in his SUV within the city, just over a month ago.
fear as incessant killing and shooting has started again in Awka and environs. For the past two or three days there has been records of young people being gunned down and that of today has happened
An eyewitness also confirmed that out of the three guys killed this afternoon, at Unizik school gate in ifite Awka. 2 of them were identified as Anti-cult guys, namely : Mandela and Pilot