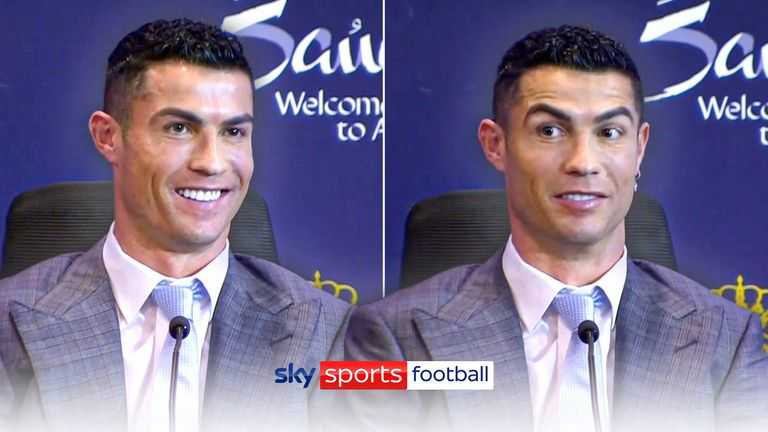 First Football Player To Forget Name Of Country Where He's Playing- Fan Mock Cristiano Ronaldo
First player to forget where he's playing – Fans reacts as Ronaldo calls Saudi Arabia 'South Africa' in an embarrassing press blunder at the Al Nassr first press conference on Tuesday Cristiano Ronaldo said the wrong country during his very first press meeting.
He emphasized his desire for a new challenge after conquering European football and claimed he gave Nassr his word despite offers from clubs around Europe, Brazil, Australia and the United States.
But Ronaldo made a huge blunder in front of journalists and the hundreds of thousands watching all around the world when he called Saudi Arabia 'South Africa'.
Ronaldo said: "For me it's not the end of my career to come into South Africa, this is what I want to change – and to be honest I don't really worry about what the people say."
The two nations might have letters in similar positions but they are not even in the same continent.