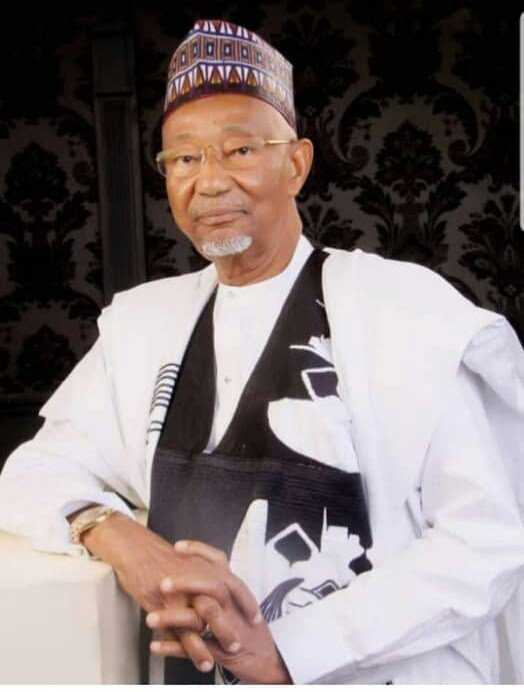 Former Senator Bulkachuwa Files Suits To Stop ICPC From Investigating Wife's Allege Court Interference
Adamu Bulkachuwa, a former senator, has recently filed a lawsuit at the Federal High Court in Abuja, aiming to put a stop to the ongoing investigation by the Independent Corrupt Practices and Other Related Offences Commission (ICPC) against him. During the 9th Senate valedictory session on June 10, Bulkachuwa made allegations that his wife, Zainab Bulkachuwa, who served as a judge, had leveraged her position to favor his colleagues in the Senate. Zainab Bulkachuwa, the first female president of the Court of Appeal, promptly denied her husband's claims, asserting that she had never compromised her integrity for partisan reasons.
The public response to Bulkachuwa's allegations sparked widespread outrage, with many Nigerians demanding a thorough investigation into the matter.
Consequently, the ICPC initiated an investigation into the claims and summoned Bulkachuwa for questioning.
Initially scheduled to appear at the ICPC office on July 6, Bulkachuwa took legal action and filed a lawsuit to prevent the scheduled invitation.
According to reliable sources, Bulkachuwa's legal representative had assured the commission of his client's commitment to honoring the July 6 appointment.
In his lawsuit, filed on Monday, Bulkachuwa seeks a court declaration that the ICPC's invitation is illegal, arbitrary, oppressive, and unconstitutional, violating his fundamental human rights as guaranteed by various sections of the Nigerian Constitution.
Additionally, Bulkachuwa requests the court's interpretation of Section 1 of the Legislative Houses (Powers and Privileges) Act 2017, which grants him immunity from civil or criminal litigation regarding any statements made while addressing the Senate.
The lawsuit highlights Bulkachuwa's entitlement to freedom of speech and expression, as protected by Section 39(1) of the 1999 Constitution of the Federal Republic of Nigeria (as amended). It emphasizes that, like his fellow senators, he cannot be held liable for unintended implications arising from incomplete speeches or statements due to the lack of opportunity provided by the leadership of the 9th Senate.
Furthermore, Bulkachuwa seeks a perpetual injunction restraining the respondents, particularly the ICPC, from summoning, harassing, intimidating, or compelling his appearance until the resolution of suit no: FHC/ABJ/CS/895/2023 at the Federal High Court in Abuja.
The respondents named in the lawsuit include the Attorney-General of the Federation, the Clerk of the National Assembly, the Department of State Services (DSS), the ICPC, and the Nigeria Police Force.