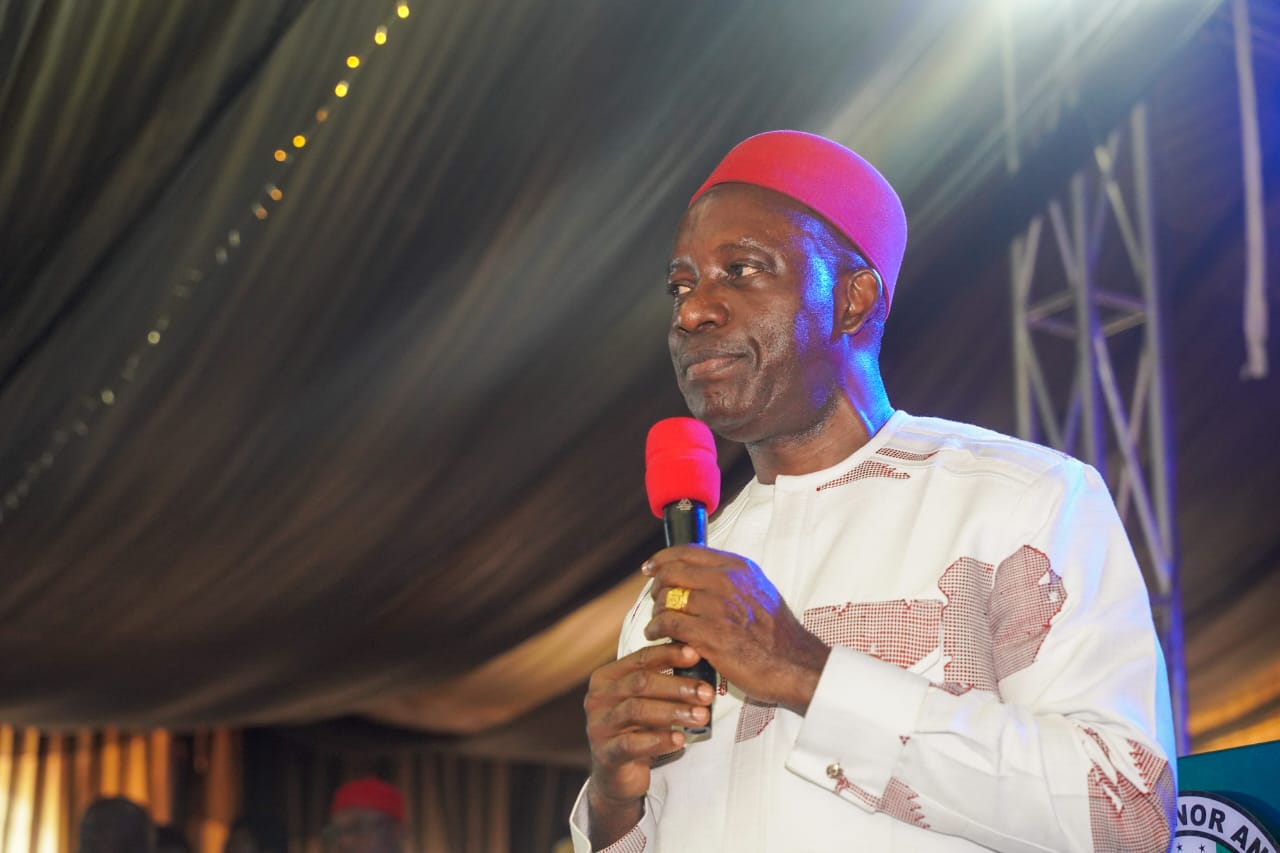 Gov Soludo To Anambra Residents: "Disregard Artificial Scare Mongering Sit-At-Home Order Sponsored By Anarchists
In recent times, Anambra State has been unfairly and provocatively plagued by unrelenting rumours of phantom insecurity and artificial atmosphere of scare mongering that nudge residents into needless panic.
The disruptive trend is apparently being orchestrated by anarchists and sponsored naysayers who are not comfortable with the prevailing public peace and want to bring back the dark days of lawlessness. But they would never succeed.
Along with the lately illegal and sinister imposition of sit-at-home orders by the discredited rabble rouser called Simon Ekpa masquerading as an IPOB crusader, troublemakers seem to always want to continually test the resolve of Anambra State Government to protect lives and property, and each time they tried, they meet their waterloo in the most humiliating and disgraceful way
And so it happened on Friday July 7, 2023 that the avowed anarchists dispensed false rumours of unknown gunmen invading Onitsha and other places in the state. Before unsuspecting members of the public discovered the truth that there were no unknown gunmen but just some Anambra State vigilante operatives on patrol in a Toyota Sienna car, panic has spread through some communities. Typically, mischief-makers then exploited the orchestrated public confusion to post isolated videos, including old videos, of people running for safety.
Others, like one faceless opinion writer called Kingsley Mbabuba, resorted to fabricating anti-government propaganda stories about "communities, cities and markets" being held "immobile" and coming "under attack" while "the chief security officer is touring Europe". What a height of extreme propaganda!
Meanwhile, some innocent residents were also misled into thinking it was enforcers of Simon Ekpa's illegal sit-at-home order who were on rampage in town. But all the narratives of insecurity were nothing but insidious fabrications and misrepresentations of the reality.
These baseless tracts of scare mongering have created unnecessary panic and fear among Ndi Anambra while painting a patently false portrait of a state of insecurity. Nothing could be further from the truth.
There is really no cause for alarm at all. Anambra State Government through the Commissioner of Information, Sir Paul Nwosu has already issued a statement to debunk the Rumour of insecurity and attacks peddled earlier today 7/7/2023. Not just debunking it with a mere statement but with documentary video evidences of the peaceful nature of roads, streets, markets in Onitsha, Nnewi and across the state with people going about their daily engagements without fear or molestation
The Anambra State Police Command equally issued a statement as well, dispelling the phantom rumours of insecurity and attack.
Both statements have patently put paid to the various lies of attacks and insecurity being peddled by mischief-makers by setting the record straight and assuring the people of Anambra State to disregard the raging rumours and go about their normal daily activities.
There are no unknown gunmen on rampage anywhere. No community, city or market is under attack. Anambra State is not observing any illegal sit-at-home order by criminals who want to derail economic activities.
And Governor Chukwuma Charles Soludo, CFR, as the State Chief Security Officer is fully in control of the state's security in collaboration with all security forces. For emphasis, maintaining law and order as well as security of lives and property in Anambra is a non-negotiable commitment of the state government. Let us not be swayed by the voices of fear and misinformation that are attempting to undermine our stability and progress.
Anarchy and chaos have no place in our state, and it is crucial that we stand united against these disruptive elements that thrive on scare mongering and violence.
As for the imposition of sit-at-home orders by unauthorized individuals or groups, it is a clear violation of the law and must not be tolerated. Anambra State has never observed any sit-at-home order by Simon Ekpa and will never!
It is therefore essential we disregard these illegal orders and focus on building our state, overcoming challenges, and creating a better future for ourselves.
If anarchists want to persist in orchestrating lawlessness in Anambra State, the government will also not spare any legitimate means to deal decisively with them in conjunction with our responsive law enforcement agencies.
So, it's in the interest of anarchists, mischief makers, propagandists and purveyors of scaremongering to desist or face the full force of the law.
Our markets, schools, businesses, and other social activities must continue to thrive. We cannot allow fear to dictate our lives or surrender to the whims of troublemakers who seek to promote anarchy with baseless rumours.
Anambra State will never be a breeding ground for anarchy and fear. It will be a livable and prosperous haven for Ndi Anambra, visitors and investors as envisioned by our visionary hardworking solution governor, Prof Chukwuma Charles Soludo!
By Christian ABURIME