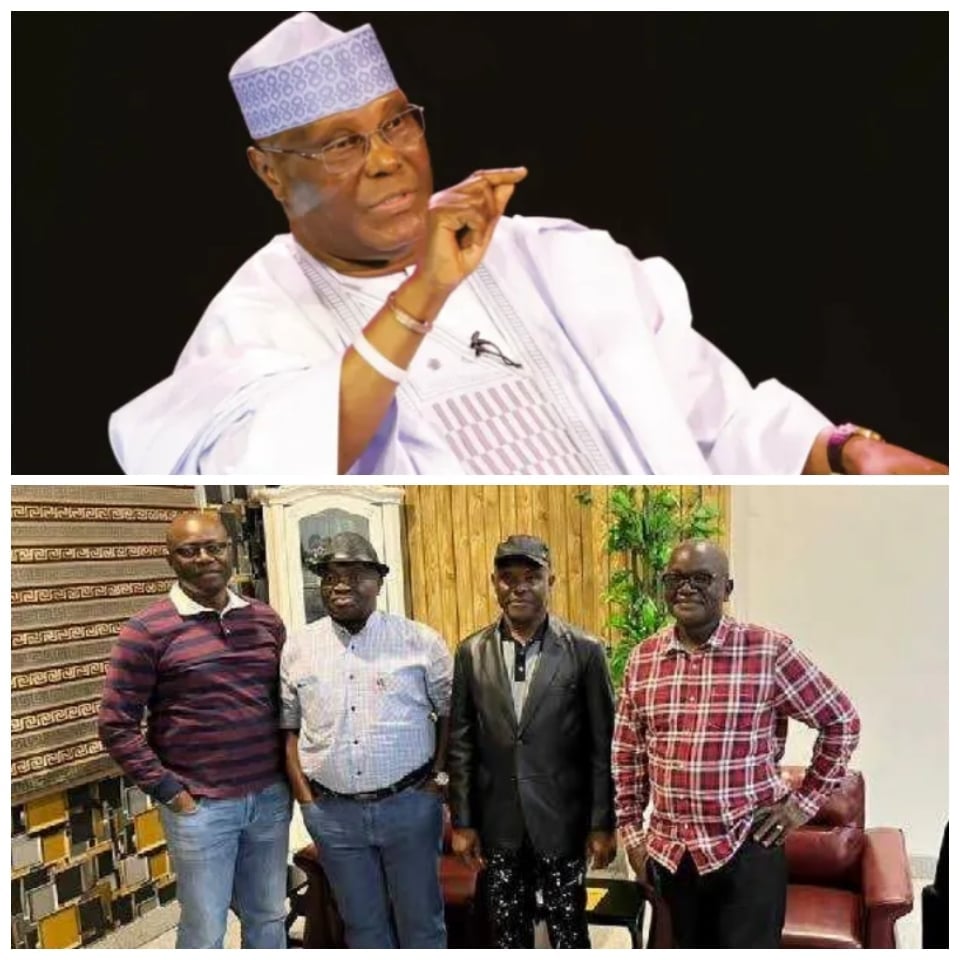 Make Yourselves President If You Want To Stop Me- Atiku Fires Back At G5 Govs, Ortom Denies Agreement Alliance
The presidential candidate of the Peoples Democratic Party, PDP, Alhaji Atiku Abubakar, has said that anyone that plans to stop him from achieving his political ambition, should first make himself the president of Nigeria.
The former vice president equally noted that he was not perturbed by plots of five aggrieved governors, popularly known as G-5 governors, to endorse presidential candidates of their choice. He stated that he is an elephant that has seen everything, noting that he cannot be taken by surprised by the aggrieved governors.
Atiku, who spoke through his Special Assistant on Public Communication, Phrank Shaibu, said any person boasting of having such powers to stop his presidential bid, should first make himself president.
His words: "Atiku will be president. Whether the cock crows or not, the sun must rise. Power belongs to God Almighty; no man can arrogate to himself the powers of God Almighty. Any man who can boast of stopping Atiku should first make himself president of Nigeria.
"Atiku is an elephant. Even when an elephant walks on thorns, it does not limp. And when you have seen a snake, it cannot bite you anymore. In this case, we have seen the snake, how can we be taken by surprise?"
However Benue State Governor Samuel Ortom has dismissed reports that the G5 Governors have reached an agreement to support the presidential candidate of the All Progressives Congress (APC), Senator Bola Tinubu.
There were speculations that the five aggrieved governors of the Peoples Democratic Party (PDP) had met and agreed to back Tinubu's presidential bid.
But speaking on phone from London to the Nigerian Tribune, ortom debunked any form of agreement.The governor stated that there is no such thing, disclosing that they will not be afraid to tell Nigerians whatever they may be involved in.
According to the Governor, with their standing and experience, if they come to any decision, they will be the ones to inform Nigerians.