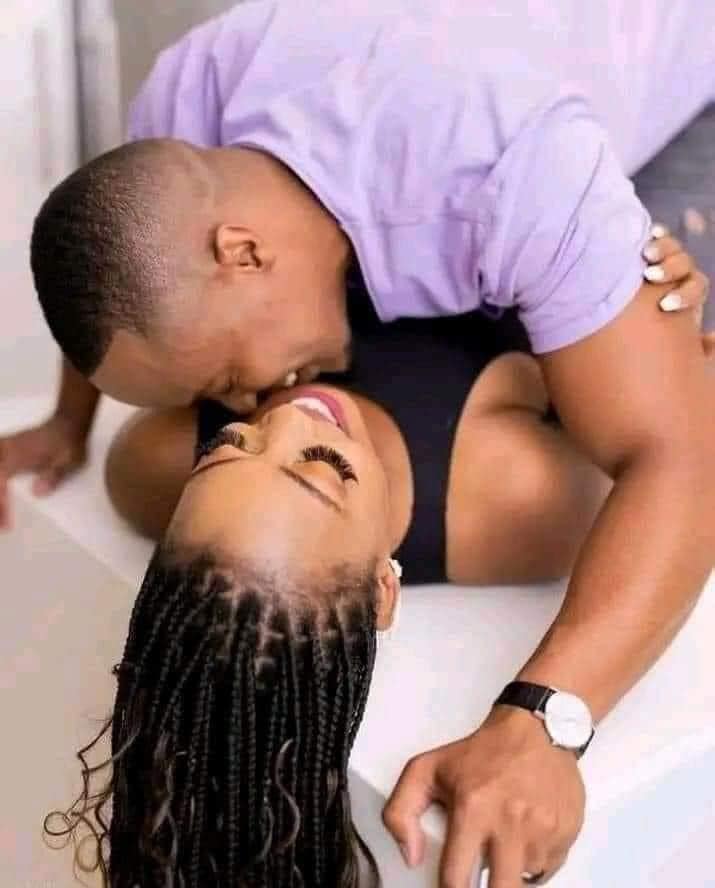 Man Reveals Married Woman He Met On Facebook Was Pestering Him With Nude Photos For 10K
Anambra Man Narrates How Married Woman He Met On Facebook Shared Nûdē Photos To Him For 10k
Read Obinna's full story below:
My Experience With A Lady I Met On Facebook.
Sometime last month or so, A Facebook friend sent me a DM. It was an SOS message, She claimed she was owing someone and that the debt is about to turn ugly as the lady she is owing has threatened to go physical on her.
I was taken aback cos prior to that DM, I had no prior relationship or correspondence with this lady aside being Facebook friends so I went to her wall to at least know if I have seen her face or met her somewhere.
Her wall was littered with her wedding photos and from what I deduced, she just wedded last year because her wedding invitation card, bridal train, traditional marriage were all on her photo album. She was also a religious person as wall was littered with Bible quotes and photos of her singing in the church choir.
I went back to my DM and asked her some vital questions pertaining to her audacity in asking for money from total strangers and if her husband was aware that she is in trouble like she claimed.
She told me that her husband doesn't have a well paying Job and that even at that, the salary was not consistent.
She also told me that she is jobless as she quit her job after her wedding last year.She also claimed to be 3-4 months pregnant and dosnt have money for antenatal.
She sounded so desperate and helpless. She told me that she has not eaten that morning and she was willing to do anything as long as I help her.
Do anything? How? I asked
She told me that she could have sex with me if I was in Abuja or send me her nudes.
The audacity shocked me. At that point, I concluded that a hacker must have taken control of this innocent woman's Facebook page and was trying to scam people on her friends list by offering sex.
I threatened to arrest him/her for hacking an innocent woman's account and using same to scam people but the lady insisted that she was real and not a hacker.
To my shock, She sent me a nude photo of her totally naked.
I couldn't believe my eyes. I went back to the profile and it was the same lady wearing wearing wedding gown with a lovey dovey husband swarming over her.
I still didn't believe the whole thing. I assumed it was still some hi-tech image editing app used by hackers so I called via messenger video call.
Lo and behold, it was the same lady. She was laying in bed stark naked. The nude photo she had sent earlier was real. She kept her camera focused on her vagina and anal areas. I couldn't understand whether I was chatting with her or her vagina so i demanded to see her face and she lifted the camera and showed me her face and it was the same lady.
I was broken at that point. This lady should not be more than 25 years old but the audacious nature of her engagement with me raised a flag who I now admit that I shouldn't have ignored.
At that point, Having confirmed that she real and wasn't a hacker. I reasoned that what ever could make a newly married woman freely or willingly share her nudes to a complete stranger must be extremely life threatening.
There and then, I decided to help her not just on the money issue but getting her life back on track and educating her on the dangers of sharing nudes freely online to random men.
I asked her how much she was owing and she told me N10K. I was shocked and sad at the same time. I couldn't believe that a married woman would offer sex and willingly share her nudes with a total stranger for N10K.
I sent her N20K and counselled her in the dangers of what she was doing. I practically begged her to promise me that she wouldn't send her nudes to random people anymore as she could be ruining her future and marriage if she continued on that path.
I deduced that she might be dealing with self esteem issues so I spent a very long time talking to her and making her understand that despite the challenges of now, she could still rise to become prominent tomorrow.
I asked her, 'what if you or your husband becomes governor tomorrow? Don't you know that these little adventures of now may come back to haunt you?
She apologized and promised never to try it again.
I asked for her address and she gave me her address which was in Nyanya area Abuja.
I reached out to my Abuja based colleagues Chibuike Fab and Chibuzor Chris and others who are not on social media to help me check out if she really lived there and to also help secure a job for this lady so that she get back on her feet but I didn't share my private experience with this lady with either of them so I could protect her dignity.
I also reached out to my friend Njideka Nwannedinamba OderaJinji Akubuilo to help assist this lady by adding her up to the women empowerment charity foundation as one of her philanthropy recipients so she could at least have something to augment her job earnings with. Not only did she agree to help her, she sent a tangible amount of money immediately to this troubled woman.
Despite not having any certificate, I was able to secure a secretarial job at a dealership owned by my friend in Nyanya for this woman and the salary was N45k for a start.
In total, she received N120k cash from me and my friends and these funds were primarily to help her register for antenatal, feeding and other things.
I advised her to see a counselor to help her back on track psychologically because I was worried that a married woman would be this careless and lackadaisical about her nudity but she refused. She claimed it was a one time thing and that she shared her nudes and did video calls with me because she knew that I am a responsible man with a good heart. That she trusted me by mere looking at me.
I was happy thinking that I have helped save a soul from destruction but to my greatest shock, Just two weeks into her new job, She attempted to seduce and sleep with my friend who employed her as secretary.
She claimed that she didn't have transport fare and begged the guy to send her 10k salary advance so she could use it as transport fare to continue coming to work and sort out some personal issues and in exchange, she offered to do strip tease for him at the shop or come meet him at any hotel of his choice. The only caveat being that she will not sleep out as a married woman but can be with him all afternoon.
The shocked young man called me and told me that the girl has been trying to seduce him at the office despite being pregnant.
This is a lady who's bad habit I kept a secret from my friends including her employer.
This is a lady who has received N120 in less than 3 weeks from my friends who asked for nothing in return from her.
I apologized to my friend and instructed him to fire her immediately which he did.
I called her to know what happened and she claimed that she doesn't know what is wrong with her. She claimed it was spiritual.
I advised her once again that she has to reach out to a friend of mine for counselling free of charge and also to go for deliverance at a church ran by my elderly pastor friend at Kubwa to help her stop sharing her nudes as I discovered that the habit seem to have gone beyond her control.
She promised to do so.
I just came on social media today to discover that she has deleted all our discussions and blocked me everywhere. Facebook, WhatsApp etc.
I called her number and found out I have been barred from reaching her on phone too.
I laughed.
The lack of Intelligence wowed me.
She totally forgot that she gave me her address, her church address and her husband's details while I was trying to unravel if she was real or a hacker.
Her details were also boldly written on her CV and application which she submitted for the secretarial job.
What if I was a vindictive or wicked person?
The reason why I am sharing this is so we all learn one or two things from my experience with this young woman.
Most people hide under religious cover to commit atrocities. Many whose walls and pages are always filled with religious images, bible quotes and church banners are actually very terrible characters.
This lady is proof that most persons who are already into the business of making easy money from dubious means like Yahoo, hookup and stealing can never ever be able to adapt to regular honest 7-5 jobs.
I have also learnt from this experience that you cannot help everybody and that some people are actually beyond help.
Just do your best and leave the rest to God.
I doubt if the unfortunate husband of this woman knows what caliber of woman he kept at home.
Imagine having a wife whose see her body as a public bargaining chip.
As a married man/father, No matter how comfortable you are, never you allow your woman or grown children sit at home idle doing nothing.
No Job, No business.
Nothing to occupy their minds and keep them busy.
Idleness is very very risky and out rightly dangerous.
Admittedly, idleness can turn an angel into a demon but a person with ingrained value system would never condescend to certain things.
Be careful who you help
Be extra careful who you marry
©Pope Obinna Tony Amaefuna
2023.