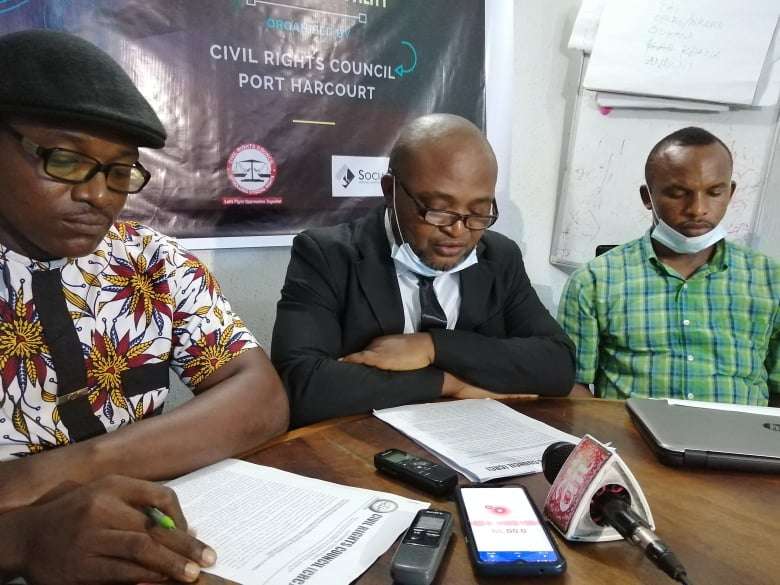 Newly Sworn In Executives Of Civil Rights Council Pledge To Uphold Rights Of Underprivileged
The Civil Rights Council is a not for profit organisation founded in 2017 to promote human rights,  the rule of law, advance democracy and advocate for openness, probity and accountability in government business.
The CRC has since 2017 been a mass based human rights organization seeking for justice for the underprivileged in many cases of human rights violations by state and non- state actors.
On the 13th of October 2023 the organization held elections to elect those that will pilot the affairs of the organization in the next three years. At the end of the election the following emerged as the executives of the Civil Rights Council.
1. Deemua Dumkan. Chairman of CRC
2. Lucky Nwiakeere
3. Miller Mercy Esimuzu
4. Rejoice Batubo
5. Gift Dappa
6. Onengiyeofori H. Davies
7. Dimkpa Barnabas Mbana
8. Erabanabari Theophilus. Secretary of CRC
They were immediately sworn in by the immediate past Chairman of the CRC comrade Arinze Akupue and charged to  be dedicated to their duties and ensure that the CRC platform provides the opportunity to safeguard the rights of the weak and downtrodden in the society.