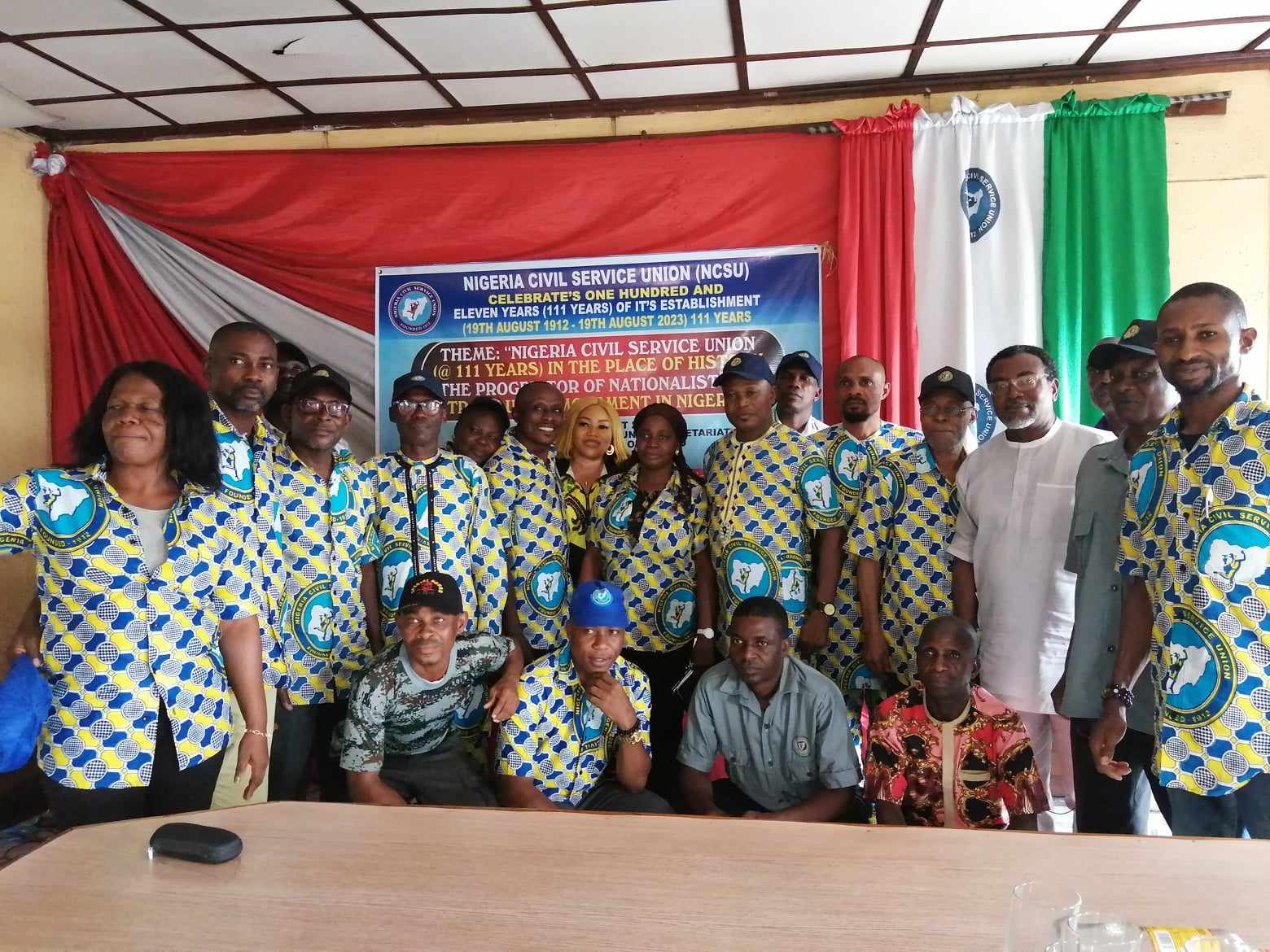 Nigerian Civil Service Union Calls For Abolishment of Contributory Pension Act
The Nigerian Civil service Union has Appealed to the Rivers State government to abolish the policy of Contributory pension scheme which they say government has not been contributing its counterparts funds.
The state chairman of the Nigerian Civil service Union comrade Chucks Osummah made the appeal at an event to mark the Union 111 years of existence in Nigeria.
H e said we are calling on the executive governor of Rivers state  to abolish the Contributory Pension Act as its not in the interest of of Rivers state civil servants,  we have no doubts that better days are here for civil servants  in Rivers State
Chucks Osummah expressed worry over what Workers who will be retiring under Contributory pension will face when they retire and urge the Governor to outrightly repeal the law establishing the Contributory pension scheme.
Speaking further, the state chairman of the Nigerian Civil service Union Chucks Osummah also Appeal to the state Governor to carry the civil servants along in the disbursement of the 5 trailers of Rice and 5 billion naira released by the federal government for palliatives to cushion the effect of the Subsidy Removal hardship on Civil Servants. we want to pled with the governor to consider the union with the provision of buses  to cushion the effects of  subsidy removal"
In his word "We believe that government of his excellency Sir Similaye Fubara will carry Civil Servants as his primary constituency with the release of palliatives from the Federal Government to cushion The effects  of the removal of fuel subsidy which is birthing hard on civil servants and the populace"
In his speech, the National Auditor of the Union Chief Comrade Paceman. HORSFALL also thanked God Sustaining the union to celebrating 111 years,  he said "the Vision of the union is to position the union to be a more democratic, visible and vibrant organisation to protect workers right and involve members in all union decision making and ensure job security and comfortable life after retirement"
He said the essence of Labour union is to protect the interest of workers welfare and at the National levels . they are negotiating with government of the day on the issues of collective bargaining
He appealed to Civil servant not to relent in promoting Activities of government by taking their work and services with all seriousness and delivers on set goals without compromise.