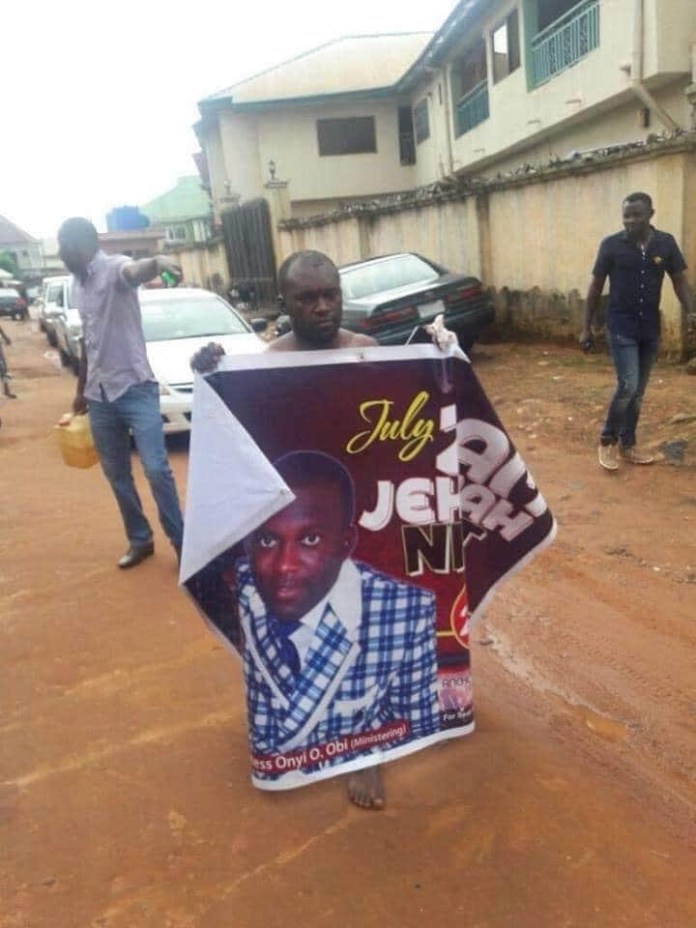 Pastor Stripped Naked, Paraded On The Street After He Was Caught With a Married Woman In Bed
A man of God in Nigeria has been shamed after he was caught having s3x with a married woman.
Prophet Obi O. of Anchor of restoration church was stripped naked and paraded around the street carrying a banner sign of his church.
According to reports the man of God was sleeping around with someone's wife who also happens to be one of his congregants.
Unknown people busted him bedding the married woman who took the matter in their own hands and showed the so called man of God fire.