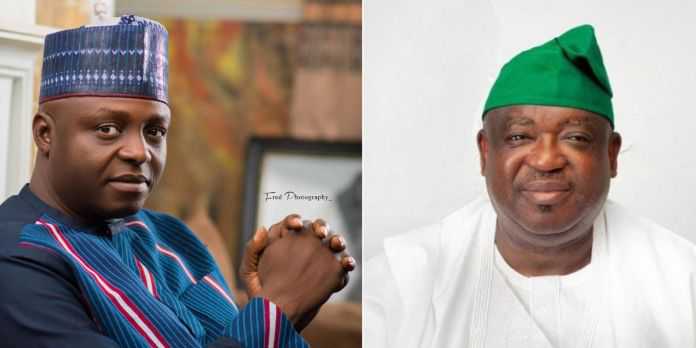 See Reasons Appeal Court Gave For Sacking Plateau PDP Governor, Declares APC Winner
Appeal Court Sacks Plateau Governor Caleb Mutfwang, Declares APC candidate winner Court of Appeal has sacked Caleb Mutfwang as the governor of Plateau State.
The court declared Nentanwe Yilwatda Goshwe of the APC as duly elected governor of Plateau State.
In nullifying Mutfwang's election, of the Peoples Democratic Party, the Appellate court in a unanimous judgement led by Justice Okong Abang ordered the Independent National Electoral Commission to withdraw his Certificate of Return and give it to the All Progress Congress Governorship candidate, Nentawe Yiltwatda.
Recall that the Governorship Election Petitions Tribunal sitting in Jos had earlier dismissed Nentawe's petition challenging Governor Mutwang's declaration as the duly elected governor of Plateau state
However, the Appeal Court on Sunday ruled that "The Tribunal was in error when it said the appellants lacked the right to contest the conduct of the election.
"Tribunal was hard on the appellant when it likened the appellant to one crying more than the bereaved.
"If the appellant finds his neighbor with a goat that doesn't belong to him, there is nothing wrong if he complains or raises the alarm"