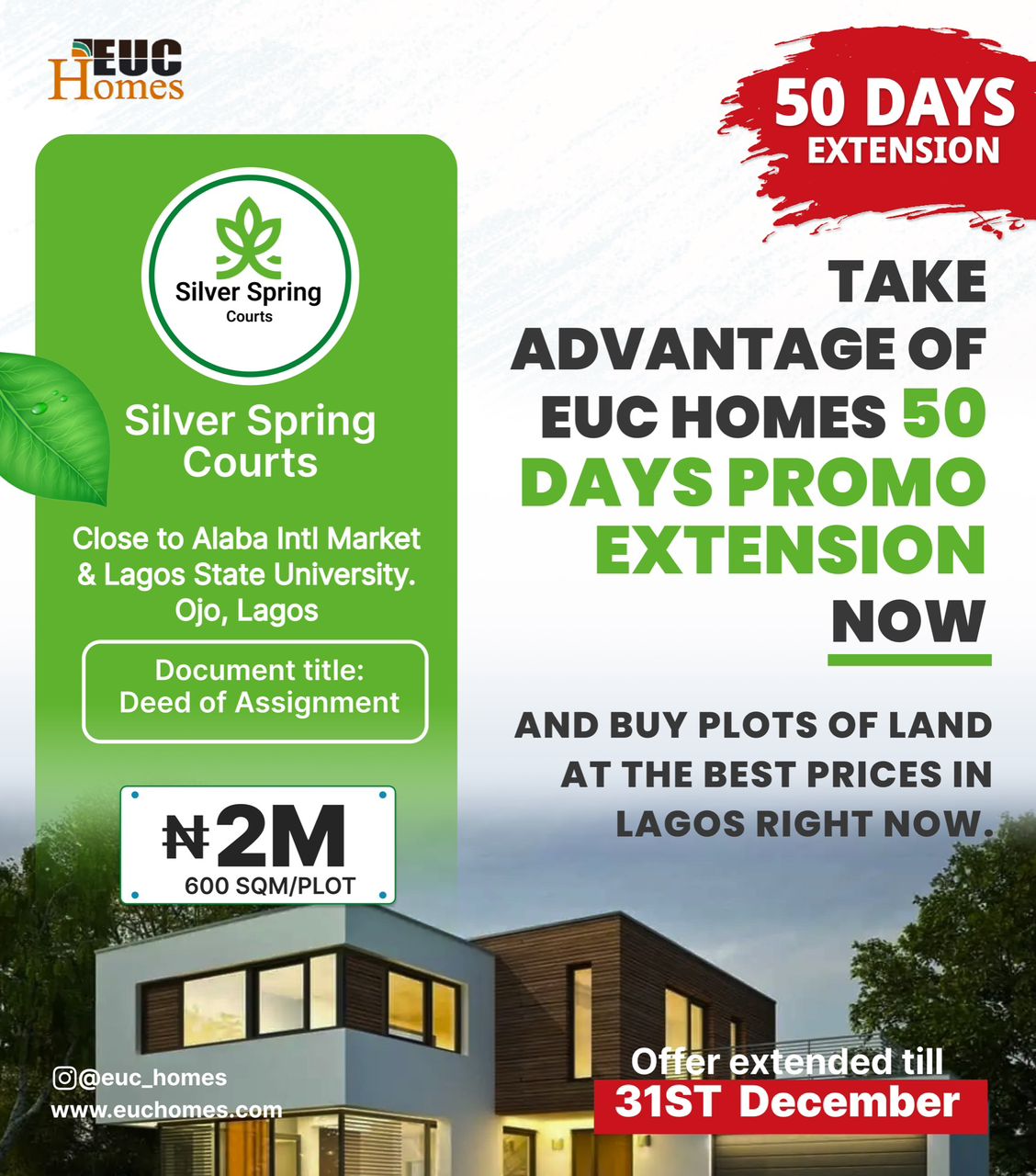 Silver Spring Courts Selling Fast- Take Advantage of EUCHOMES 50 Days Promo Extension Now!
PROMO! PROMO!! PROMO!!!
50DAYS promo Extension of Silver Spring courts by EUC homes Team.
Why not take advantage of this special promo and become a land owner in the heart of Lagos town and enjoy instant allocation with 100% ROI
Invest wisely. Don't wait to buy, Buy and wait! Think Real estate, think EUC homes!?
Location ?:Iba, Ojo Lagos adjacent to the Oba's palace
Neighborhood:
– Trade fair int'l Market
– Alaba Int'l market
– Ojo Barracks
– Lagos state university
Price: Silver courts: 2million
( With Flexible Payment Plan)
KEY INTO YOUR DREAM HOME ?
For more info/enquirer please call ? or WhatsApp 08171947272
09080030000
08104645436
EWR- SPONSORED