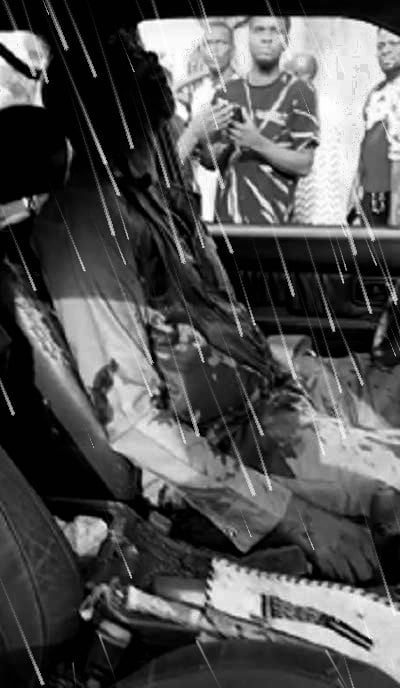 Suspected Gunmen Assassinated President General Of Obosi Town Hon Okolo Inside His SUV
The insecurity in Anambra State continues to evade the security apparatus of the State government. This is as another President General of a town Union assassinated by the marauding gunmen popularly referred to as Unknown Gunmen. The President General of Obosi community in Idemili North LGA of Anambra State whose name was given as Hon. Okolo was shot dead in his SUV while driving in  Obosi by unknown gunmen this evening.
Today, in the afternoon hours, the President General [PG] of Obosi town union, Engr IK Okolo aka "Synchro" was assassinated by unknown gunmen. He was shot while inside his vehicle by gunmen who rode in a tricycle "Kele Napep". He was shot while he was seated inside his vehicle making a phone call. He was parked in front of the community town hall, Obosi Town Hall.
Following the shooting the assailants escaped.
247ureports.com gathered from stakeholders within the community that the assassinated Obosi PG was recently engaged in a series of meetings with community stakeholders concerning the recent spate of insecurity. It was understood that he was determined to address the security head on. According to the information obtained, he was in the process of implementing measures to drastically reduce the activities of unknown gunmen.
His assassination brings the number of assassinated PGs to an un-quantified figure. But it is certain a pattern of assassination of PGs appear on the offing. Last year, the PG of Nanka was assassination at Ekwulobia – also in his car. He was killed by unknown gunmen.
He was killed while he was also in the process of implementing security measures to halt the activities of criminals.