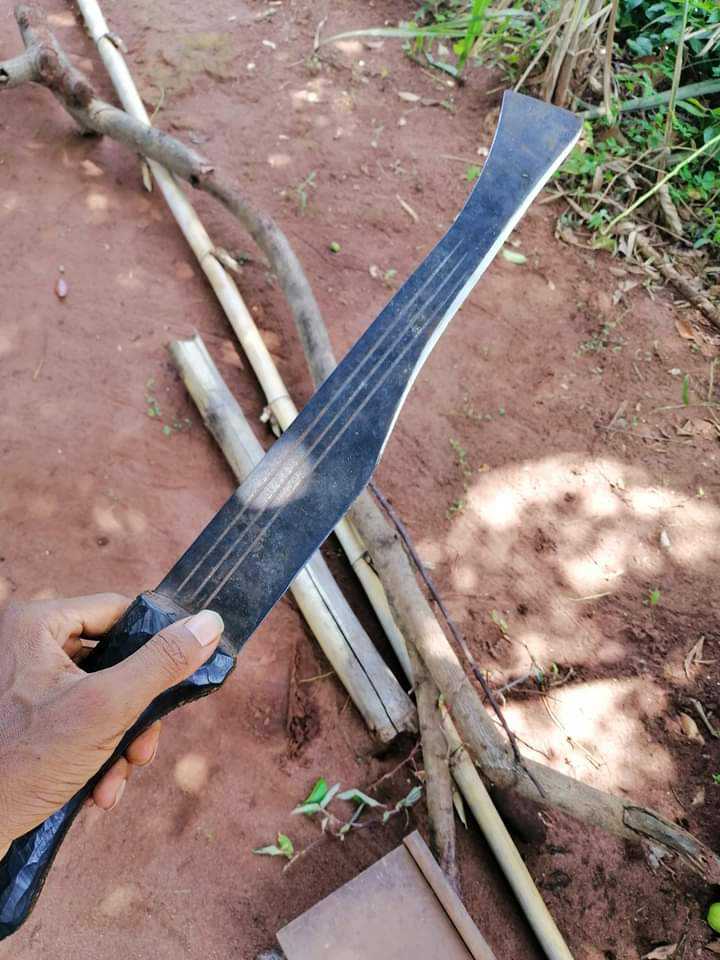 US Based Ogoni Man, Calls For Justice Over Alleged Killing of His Sister By Her Estranged Husband
An ogoni man based in the united state of America FORTUNE DIGINEE has called for justice over the death of his late elder sister madam ANN DAMGBOR DEE who was allegedly beaten to death by her estranged husband DAMGBOR DEE in a farm in sii community of khana local
The US based ogoni indigene FORTUNE DIGINEE had last month during a press conference in port Harcourt raised the alarm over alleged threat to the life of his sister by her husband whom she married for over forty years.
FORTUNE DIGINEE journalists Thursday at another media briefing in port Harcourt, rivers state Nigeria, that his sister was allegedly killed less than 48 hours after he raised the alarm calling for safety of his sister
"" what happened was that a few days after i had press conference with you, my sister was murdered, she was tortured to death, beaten in the farm. and the people who have also beaten her before which of course her husband was the one that has beaten her before, so the person we are talking about last time, asking for the human rights organizations, the rivers state government and the entire state to help save her life has finally been killed and she is now laying in the mortuary""
FORTUNE DIGINEE said his family has reported the matter to police while expressing hope that the police will do their best to bring the major suspect and anyone involved in the death of his elder sister to book.
He also expressed happiness that the bori court handling the issue has issued a warrant of arrest for the retired teacher DAMGBOR DEE who is now at large.
'He is running away because he knows he actually committed a crime, first of all if your wife is dead, you will be the first person to be around to make arrangement for her burial. But he has away for more than one month and the police have been searching for him but he is no way to be found, NO body knows where he is now"
FORTUNE DIGINEE further reiterated his call on the rivers state government, human rights organizations, the civil society to help put an end to abusive marriages
""Unfortunately my sister is dead no , what i want for my late sister is justice, i am calling on the state government, i am calling on human rights organization like i di before to now come in and ensure that they do all they can to get evil men like this (DAMGBOR DEE ) off the street, the question is not just for my sister because she is already gone but for other women who may be victim too , when people do such evil and nothing happens to them, others will go ahead to do same because they believe nothing will happen to them, nobody knows who is next."
Efforts by our correspondent to reach, DAMGBOR DEE to react to the allegation levelled against him were not successful, however, DAMGBOR DEE had last month denied any plan to kill his estranged wife who was incidentally beaten to death in a farm days after he denied the plan.
END