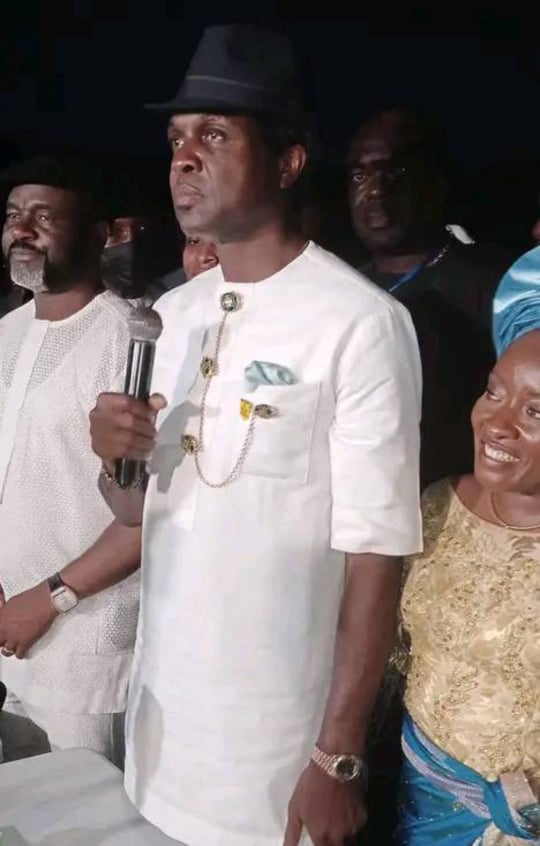 Why Tonye Cole Was Not Invited To Wike -Tinubu State Visit
The Governorship candidate of the All Progressives Congress (APC) in Rivers state, Tonye Cole, has explained why he was absent during the state visit of the President-elect, Asiwaju Bola Tinubu.
The Nation reports that Tinubu is in the State on a two-day visit to inaugurate the Rumuola-Rumuokwuta Flyover and the Magistrate Court Complex delivered by Rivers Governor, Nyesom Wike.
Cole claimed he was absent during Tinubu's visit because he was not invited.
He said Governor Wike should have informed the APC in Rivers state that he was inviting Tinubu and would want the party to be part of the programme.
He stated this while speaking in an interview on Arise TV on Thursday, monitored by the Nation. He said: "I will describe the visit from two sides. First side of it is the President-elect. As a President-elect of Nigeria, he has the right to go anywhere. And the Rivers State Government invited him, and he has come, honoured that invitation, and has come to Rivers State as a President-elect; with that, we have no problem at all.
"Where the issue is is that the Governor of Rivers State, Nyesom Wike, ought also to be the governor of all Rivers people. And one of the things that he should have done if he is inviting the President-elect, who is the President-elect of all Nigerians, would have been to call us as APC in Rivers State to inform us that he is inviting the President-elect and would want us to be part of that programme.